地点:
美国
发布时间:2013-09-24 13:40:54
Global Job Title:

Regional Sales Director (RSD)

Local Job Title:

Regional Sales Director (RSD)

Job Number:

Department:

Global Sales & Marketing

Origination Date:

2011

Location:

Beijing, China

Revision Date:
Job Purpose: Act as liaison with AIP's sales and commercial agents and its customers in China on behalf of the head office.

Key Result Areas

Main Activities and Responsibilities

Sales of AIP's suite of products

1.

Create commercial plan for the Asia-Pacific market place.

2.

Act as liaison between head office and sales agent to ensure efficient and proper implementation of the AIP sales process

3.

Work with iGroup sales agent to develop prospects into new business

4.

Monitor and report back to head office on agents' sales revenue budget for the Asia-Pacific region

Account Management, Customer Service, Billing & Credit Control

1.

Provide support to new and existing AIP customers

2.

Address any customer service in a very timely manner

3.

Ensure that all customers (new or existing) are billed correctly in a timely manner.

4.

Act as liaison between sales agent and customer for all aspects of invoicing.

Activity and Reporting

1.

Activity – Adhere to the activity goals established for the region. The activity goals will include but not be limited to mailers, phone calls, account visits, trials, etc.,

2.

Reporting - In absence of the CRM system, provide the management team with the following reports: Call Reports, Monthly Report, and Annual Local Market Plan.

3.

Reporting: T&E – Submit timely and accurate Travel and entertainment expense reports.

Marketing & Account Development

1.

Marketing – In concert with the Director of Marketing, the RSD will develop a strategic marketing plan that will address all of the objectives for the Asia-Pacific market place.

2.

Account Development – Utilizing the Community Involvement Program framework the RSD will implement the CIP program for all trial, new and existing accounts.

Development of Team

The RSD will be responsible for the hiring and development of the Asia-Pacific Regional Sales and Marketing team.
Key Competencies:
Performance Management Competencies:
Consultative Sales, Developing others, Initiative, Customer Service Orientation, Concern for order, quality, accuracy
General Knowledge and Technical Skills:
Excellent written and oral communication skills. Strong MS Office skills. Online database search experience. Fluent in the local language.
Required Education and Experience:
Bachelors Degree mandatory, MBA preferred, 5 – 10 years sales experience in China, 2-3 years in publishing preferred.
Originator: ______________________________________ Date: ____________
Approved by: ___________________________________ Date: ____________
Contact person:
Dr. Xinbgtao Ai
Chief Representative
Beijing office
American Institute of Physics
email: xai@aip.org
Tel: 010-59822066
Fax: 010-59822065

美国物理联合会
American Institute of Physics (美国物理联合会, AIP) 创立于1931 年,以"增进物理学知识的发展与传播,推进物理学为人类造福"为宗旨。AIP是一家出版研究性期刊,杂志,光盘,会议论文集及名录(包括印刷品和电子版)的全球最具影响的专业出版社之一。
美国物理联合会是代表了超过13.5万名科学家、工程师和教育者的由10个物理科学学会组成的联盟,它是全世界物理科学领域科学信息的最大的出版者。AIP为科学学会和科学与工程学会的出版者提供伙伴解决方案。美国物理联合会还是学术期刊电子出版领域的领导者。
AIP出版12种期刊(其中许多期刊在各自领域有最高的引用次数)和两份杂志,包括它的旗舰出版物《今日物理》,以及AIP会议文集系列。AIP创建的著名物理学门户网站Scitation(scitation.aip.org)收录了来自28个学术团体出版社的超过185份学术期刊和其他出版物的将近200万篇论文 。
AIP所提供的全面的专业出版技术及服务:从管理与协同、编辑与校对、再到文献准备工作等,都由高素质的专业出版人员完成。富含特色的网络数据库及高品质的在线期刊传递,成就了AIP在物理学电子期刊出版领域的领导地位。
作为一家历史悠久享誉世界的科学出版社, AIP及其会员的出版物占据了全球物理学研究文献四分之一以上的内容,包含一般物理学、应用物理学、化学物理学、地球物理学、医疗物理学、核物理学、天文学、电子学、工程学、设备科学、材料科学、数学、光学、真空科学、声学等。
对全世界的图书馆及机构而言, AIP和她的Member Societies的期刊已成为物理学相关文献的核心。 鉴于其在学术界的突出地位和影响力, 以及AIP自身定位极高的编辑标准,其出版物吸收了来自世界不同地区物理学界权威们撰写及发表的最重要及目前最为流行的研究论文与评论文章。
Originator: ______________________________________ Date: ____________
Approved by: ___________________________________ Date: ____________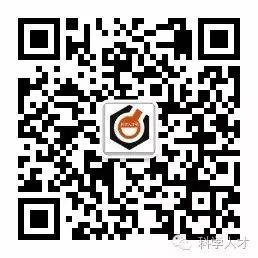 关注公众号了解最新招聘信息