地点:
北京
发布时间:2016-08-26 10:34:35
IOP Publishing英国物理学会出版社招聘广告

Senior Publisher
In this role you will be part of the global Publishing team, working directly with the regional Associate Director, you will advise on and manage strategic development of IOP's publishing programme in Greater China with a focus on growth. The role will manage a portfolio of journals and leading partner development activities in the region. The Publisher/Senior Publisher will also have responsibility for commissioning content to support IOP journal and book programmes.
There is a focus on driving new business within the region and supporting overall development of our main subject portfolios. This requires the Publisher/Senior Publisher to proactively engage with potential new partners and to look for opportunities to develop new types of collaboration. You will identify market opportunities for new journal and product launches to increase market share within the region.
You will develop strong networks within the scientific community and publishing industry stakeholders, and will inform the Senior Publishing Management Team with timely market knowledge on regional publishing issues and trends to drive regional strategy.
To be successful you should demonstrate the following:
·First (BSc or BA) or second degree (PhD or MSc) in a relevant scientific subject.
·Extensive publishing experience in STM journals publishing.
·Understanding of the priorities and expectations of academic research journals.
·Ideally commercial focus and experience of developing business plans for new journals growth.
·Experience with managing and negotiating publishing contracts.
·Awareness of hot topics and key people in diverse areas covered by the portfolio.
·Strong communication and networking skills to work effectively with authors, referees, editors, board members, society partners and sales & marketing staff.
·The ability to grasp publishing finance including structure of profit and loss accounting.
·Willingness to travel: extensive travel including conferences, existing and new Society partner meetings, seminars and academic departments within Greater China and other countries as required, supporting the strategy for the portfolio.
·Fluency in English and Mandarin.
To apply
To apply, please submit your CV and a covering letter through our careers site highlighting your previous experience and how it applies to the role, and why you are interested in this opportunity and IOP Publishing.
About us
IOP Publishing is an international scientific publisher distributing leading-edge research worldwide. Our rapidly expanding journals programme is published alongside other sources of scientific information in the form of eBooks, magazines and conference proceedings. Other publications include community and regional websites. We are a world leader in the development of electronic publishing for the scientific community with offices in Europe, Asia and the US. Working in the interests of science and scientists, we aim to maximise the impact of the research we publish.
IOP Publishing is central to the Institute of Physics, a not-for-profit society based in the UK. Any financial surplus earned by IOP Publishing goes to supporting science through the activities of the Institute. With a continuing focus on growth we recognise that every single person has a real part to play if we are to achieve our aim of becoming the world's leading publisher in our field.
英国物理学会成立于1873年,是国际性的学术协会和专业机构,其使命是促进物理学的发展和其在全世界的传播。学会于1970年由英国女王授权更名为Institute of Physics(IOP),成为非营利性皇家慈善机构。
IOP 的出版机构,英国物理学会出版社(IOP Publishing) 是领先的物理学和相关学科的出版和交流平台,通过向物理学研究人员提供其全部研究生涯所需的相关科学信息,以实现IOP传播物理学和支持物理学家的宗旨。 IOPP不仅出版世界上最好的物理学期刊和图书,而且出版曾经荣获多项大奖的杂志《Physics World》。该杂志也是IOP的会员刊。
Contact
Aoki Li
T: +86 10 6568 2611 ext. 605
F: +86 10 6568 1962
E: Aoki.li@iop.org
W: www.iop.org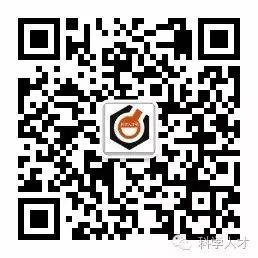 关注公众号了解最新招聘信息