地点:
山西
发布时间:2013-09-22 09:37:30
2009国际信息工程会议 (ICIE'09)将于2009年7月10-11日在中国太原举行,现向全社会相关领域的专家、学者、设计师、研究生等征文:
会议主题如下(但不限)
• Analysis and design of information network architectures and algorithms
• Fundamental insights into network and traffic characteristics
• Information security, vulnerability, and defences, Information Theory
• Message middleware support for information engineering
• Network transport, and application-layer protocols
• Information networking issues for Web, multimedia, and gaming applications
• mobile computing, autonomous agents, location- and context-aware distributed systems
• peer-to-peer systems, overlay networks, distributed data management
• Information resource management, quality of service
• Multimedia file systems, databases, and electronic commerce
• Data and Information Management and traffic engineering in wireless, mobile, ad-hoc, and sensor networks
• Programming Languages, Operating Systems, Performance Evaluation
• Algorithms, Data Structures
• Multimedia
• System Architecture
• Software Engineering
• E-commerce
• Computer Networks
• Bioinformatics
• Hardware design, Microprocessors, Embedded Systems
• Internet Computing, Supercomputing, High Performance Computing
• Intelligent Agent Technologies
• Virtual Reality, Cryptography
• Education Applications and Software
• Object-oriented Methodologies
• Software Reusability and Reliability
• Video Technologies
• Database Management
We are planning to have the papers published in this conference's proceedings to be published by IEEE Computer Society and selected 30-50 papers will be recommended to publish in EI Compendex journal.
Sponsoring Organizations
Sponsor by
London University, UK
Co-Sponsor by:
Dalian University of Technology, China
Taiyuan University of Technology, China
Technical Co-sponsor By:
IEEE
IEEE CS
Paper Submission:
Both research and application papers are solicited. All submitted papers will be reviewed on the basis of technical quality, relevance, significance, and clarity. Please submit your paper by January 9, 2009, via our electronic paper submission system. The paper submission system for ICIE'2009 is opened from October 29, 2008. Please check the conference web page: http://www.icie09.cn for possible updates.
Your draft paper should have no more than four (4) pages in Two-column format PDF files in the IEEE standard conference style. Please use the LaTeX style file or Microsoft Word template to prepare your final version, including figures, tables and references. Please read the Information for http://www.ieee.org
Publication:
The proceedings will be published by IEEE Computer Society Press that will be indexed by EI. Authors of accepted papers, or at least one of them, are requested to register and present their work at the conference. Selected 30-50 papers will be recommended to publish in EI Compendex journal (pending, ordinary issue, not supplement issue), but the author also need to give a presentation in the conference.
Conference Schedule/Important Dates
• Paper submission site open: October 29, 2008
• Full paper submission: January 9, 2009
• Acceptance Notification: February 11, 2009
• Camera-ready papers: February 21, 2009
• Conference: July 10~11, 2009
Conference committee and affiliations
Honorary Chairs:
• Prof. Laurie Cuthbert, University of London(UK)
General Chairs
• Prof. Zhao Hui, Taiyuan University of Technology, China
• Prof. Xiaodong Cao, Dalian University of Technology, China
Technical Program Co-chairs
• Prof. Qiu, Robin, The Pennsylvania State University, USA
• Prof. Shlomo Shamai, Technion Israel Institute of Technology, Israel
• Prof. Yaqin, Fan, Jilin University, China
• Prof. Xu, Yuan, Dalian University of Technology, China
• T. Xie, San Diego State University, USA
• Zonghua Gu, Hong Kong University of Science and Technology, Hong Kong
• Prof. Karen Shoop, University of London(UK)
• Prof. Linzhu, Wang, Jilin University, China
• Prof. Yong, Pu, Dalian University of Technology, China
• Prof. Eliane L Bodanese, University of London(UK)
• Prof. Lipin, Sun, Dalian JiaoTong University, China
• Masaru Kitsuregawa, University of Tokyo (Japan)
• Prof. Shiqing, Jiang, Tongji University, China
• Prof. Yuqing, Liu, Dalian University of Technology, China
• Prof. Hiroaki Ogata, University of Tokushima( Japan)
• Yangbo Wang, Accenture(USA)
• Chengjiu Yin, Kyushu University(Japan)
• Ravi Kumar, Yahoo! Research (USA)
• Rick Martin, HP Research(Canada)
• Jitender Narula, GE Genpact(India)
Contacts Us:
icie09@gmail.com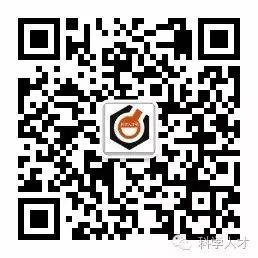 关注公众号了解最新招聘信息