地点:
德国
发布时间:2013-09-24 14:06:39
Boehringer Ingelheim ranks among the world's 20 leading pharmaceutical corporations. Our vision drives us forward. It helps us to foster value creation through innovation in our company and to look to the future with constantly renewed commitment and ambition.
Boehringer Ingelheim Pharma GmbH & Co. KG in Biberach is the most important research and development site of the worldwide Boehringer Ingelheim Corporation and the company's centre for biotechnological development and manufacture.
Postdoctoral Positions m/f
Process Science / Mammalian Cell Culture Processes
Does the prospect of continuing professional development at our high-tech location in Biberach interest you? We are considered to be one of the top addresses for the production of biotechnological drugs and we operate one of the world's biggest facilities for the manufacture of drugs with the aid of cell cultures.
Boehringer Ingelheim is seeking several talented postdoctoral scientists m/f in the field of developing high performance cell culture processes for manufacturing therapeutic proteins. Within this programm we would like to substantially strengthen our cell biology and cell culture technology approaches to developing innovative and novel technologies for the next generation of biopharmaceutical manufacturing processes from mammalian cells.
We are offering you the opportunity of learning about our process science / mammalian cell culture processes and of taking on challenging responsibilities.
You will drive technology development in areas such as:
• Further developing of Boehringer Ingelheim's mammalian expression platform BI HEX®: increasing fed-batch titers, driving rational media development, enabling faster development times, developing sophisticated scale-up approach and modelling approaches, developing the next generation harvest procedures for high-titer processes
• Establishing novel automated hardware platforms
• Fostering a bioinformatic approach towards holistic process understanding and finally process prediction
• Designing process strategies to generate product of desired product quality
• Cell engineering of CHO and other host cell lines
• Antibody engineering and developing respective biological assays
In addition your duties will include:
• Scouting and evaluation of novel technologies
• Contributing to Boehringer Ingelheim's growing IP portfolio in biopharmaceutical manufacturing
Your ideal qualifications:
You should have successfully completed a doctorate in one of the fields of biology, biotechnology, biochemistry or bioinformatics and have sound knowledge in the field of process technology and the use of software tools.
Your personal credentials include a highly-developed sense of responsibility, a committed team and goal-oriented style of work as well as outstanding communication skills. Excellent written and spoken English are a matter of course for you.
We provide an attractive compensation and benefits package. Biberach is situated in an attractive area of southern Germany between Stuttgart and the Lake of Constance.
If you believe you are qualified for this position and if you wish to acquire a high level of expert knowledge in an innovative and international field of work, please contact us.
*Do you have further questions? *
Your contact persons are:
in the operating department, Dr. Hitto Kaufmann, phone +49 (0) 73 51 / 54 92 119 or
in the personnel department, Irene Wagner, phone +49 (0) 73 51 / 54 78 68
As a company without barriers we welcome applications from the severely disabled if they have the relevant qualifications.
We look forward to receiving your online application including a detailed CV and a description of previous research activities – please enter the reference code 4003 1665 BC 10/01 6.
www.boehringer-ingelheim.de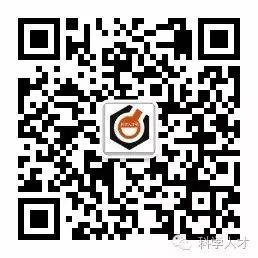 关注公众号了解最新招聘信息