地点:
美国
发布时间:2013-09-20 03:55:55
A FT Post Doctoral Fellow position is available in the Department of Microbiology and Immunology. The core interest of the lab is elucidating the T cell responses driven by chronic murine cytomegalovirus infection. A background in immunology is desirable but not required. This is an ideal opportunity for individuals seeking to gain experience in viral immunology and host-pathogen interactions.
PhD
Experience in immunology a plus
Interested candidates should submit a CV and 2 letters of reference to:
Dr. Christopher Snyder
Thomas Jefferson University
Microbiology and Immunology
christopher.snyder@jefferson.edu
Thomas Jefferson University and Thomas Jefferson University Hospitals are partners in providing excellent clinical and compassionate care for our patients in the Philadelphia region, educating the health professionals of tomorrow in a variety of disciplines and discovering new knowledge that will define the future of clinical care.
Thomas Jefferson University is composed of Jefferson Medical College, Jefferson College of Graduate Studies, Jefferson School of Population Health, and Jefferson College of Health Professions which includes the Schools of Pharmacy, Nursing and Health Professions. The University enrolls more than 3,200 future physicians, scientists and healthcare professionals. Founded in 1824, Jefferson Medical College is one of the largest private medical schools in the nation, with among the largest living alumni group.
As an academic medical center within a regional healthcare system, Thomas Jefferson University Hospitals are dedicated to excellence in patient care, patient safety and the quality of the healthcare experience. In 2009, U.S. News & World Report ranked Thomas Jefferson University Hospitals among the nation's top medical centers for a number of specialties including orthopedics, rehabilitation medicine, cancer, digestive diseases, ear, nose and throat and respiratory disorders. Begun in 1825, the Hospital now has 957 licensed acute care beds, with major programs in a wide range of clinical specialties. Services are provided at four locations—the main hospital facility and the Jefferson Hospital for Neuroscience, both in center city Philadelphia, Methodist Hospital in South Philadelphia and Jefferson Voorhees in South Jersey.
As an employer, Jefferson maintains a commitment to provide equal access to employment. All present and future employees at Jefferson can be assured that they will not be judged on the basis of race, color, national or ethnic origin, ancestry, sex, sexual orientation, religion, age disability or veteran's status, but by their individual performances.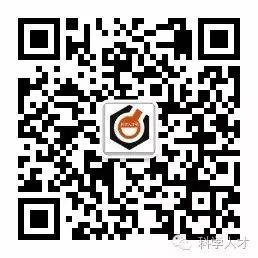 关注公众号了解最新招聘信息