地点:
其他国家
发布时间:2013-09-24 03:07:55
A postdoctoral position in Network Biology using bioinformatics and systems biology approaches is available at the Norwegian University of Science and Technology (NTNU). The position is funded by NTNU as part of a strategic project in Medical Technology.
Background
The multidisciplinary project "Novel cancer targets and drugs from high-throughput molecular and systems biology" will start early 2011. It is funded by Medical Technology, which is one of six Strategic Research Areas at NTNU. The aim of the project is to identify novel anti-cancer drugs and drug targets through the analysis of experimental data from high-capacity robotic screens of a comprehensive yeast knockout library using extensive collections of potential drug candidates. The data analysis will be based on in-depth knowledge of DNA damage response pathways, and systems biology approaches to build and analyze metabolic and regulatory models of the system. Interesting leads will be tested on human cancer cell lines, with focus on mechanism of action and synthetic lethality screens.
The candidate will be part of a research team with broad international experience and will be central in the bioinformatics and systems biology data analysis and modeling. The project will use constraint-based optimization, such as Flux Balance Analysis (FBA), to investigate cellular responses in the experiments. FBA may be used to model whole-cell metabolic network of yeast to analyze the utilization of cellular metabolism under different nutrient, environmental and perturbation conditions. Comprehensive experimental data will be available, including chemostat growth curves from library screens and gene expression data. Large data sets are already available for the immediate start of model building and analysis. Additionally, the project will aim to incorporate regulatory aspects into the models, using a set of improved methods for identifying regulatory interactions.
The project is collaboration between Department of Cancer Research and Molecular Medicine and Department of Biotechnology at NTNU, and SINTEF, the largest independent research organization in Scandinavia.
Requirements
The successful applicant will have a PhD in systems biology or bioinformatics, or a PhD in mathematics, physics or chemistry with relevant competence towards the modeling of metabolic and/ or regulatory processes. The PhD thesis must have been submitted before the application deadline. Experience with computer programming and basic knowledge of biochemistry and molecular biology is important, in addition to excellent English skills, a proven ability to communicate research results, the motivation to understand and solve new and exciting problems, and ambitions of and ability to do top research in a multidisciplinary environment. The ideal candidate will have the capability to work independently with minimal supervision.
Conditions of employment
The position is available for 2 years, starting February 1, 2011 or as soon as possible after that date.
The position is remunerated according to the Norwegian State salary scale, and NTNU offers excellent insurance and pension plans through the Norwegian State Pension fund. The appointment of the Post doctor fellow will be made according to national guidelines for universities and university colleges and to the general regulations regarding university employees. The position adheres to the Norwegian Government's policy of balanced ethnicity, age and gender. Persons with immigrant background are encouraged to apply.
The United Nations has for several years rated Norway as the best country to live in. Living and working in Trondheim will bring you the Norwegian standard of living in a small and friendly University city that can fit any desire for outdoor or urban activities.
Additional information and applying
For further information about the position please contact Professor Eivind Almaas (47 73597860; eivind.almaas@ntnu.no) or Professor Finn Drabløs (47 72573333; finn.drablos@ntnu.no).
A complete application must include information about education, scientific work and previous work experience (CV). It must also include a letter where the applicant describes his or her research interests and career intentions, and give name and address of at least three references. Certificates, testimonials, and other relevant documents must also be included.
The applicant should also enclose up to ten scientific papers or manuscripts that the applicant considers to be the most relevant for the position. In the case of joint work, a short summary outlining the applicant's contributions must be attached. All application information must be submitted in a single PDF file.
Applications are to be submitted electronically through http://www.jobbnorge.no, with reference number NT-53/10. Application deadline is December 31, 2010.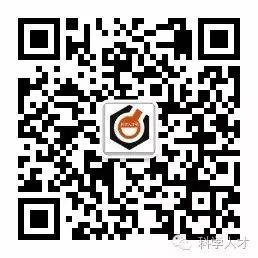 关注公众号了解最新招聘信息