地点:
其他国家
发布时间:2013-09-24 08:43:04
Eawag, the Swiss Federal Institute of Aquatic Science and Technology, is a Swiss-based internationally active research institute within the domain of the ETH (Swiss Federal Institute of Science and Technology). It is committed to the ecologically, economically and socially responsible management of water.
The Department of Environmental Toxicology offers
1 Postdoc and 1 PhD position in ECOSYSTEM NANOTOXICOLOGY
The rapid development of nanotechnology spurs the societal and economic need to use this technology in a sustainable way. Regulations regarding production, use and disposal of synthetic nanomaterials are clearly needed to maximize opportunities and minimize human and environmental risks. Rational implementation of such regulations, however, requires comprehensive knowledge of the interaction of nanomaterials with their surrounding environment.
Against this background, the Swiss National Science Foundation has launched a National Research Programme on "Opportunities and Risks of Nanomaterials" (NRP64). The Department of Environmental Toxicology leads a project in this initiative that aims at developing an understanding of the impacts of silver nanoparticles on food-web interactions and ecosystem processes in aquatic environments. The project is embedded in the strategic goals of the Department of Environmental Toxicology, and will be carried out in close collaboration with the Leibniz Institute of Freshwater Ecology and Inland Fisheries (IGB) near Berlin, Germany, thus providing strong research background and support in both ecotoxicology and aquatic ecology.
Specifically, the project entitled "Silver nanoparticle effects on simple stream food webs and ecosystem processes (SNEP)" aims at assessing the effects of silver nanoparticles (i) on microbial food-web components (benthic algae, bacteria and fungi), (ii) on the interactions between these microbes and with invertebrate consumers, and (iii) on primary production and litter decomposition as central ecosystem processes. The postdoctoral fellow will be responsible for examining nanoparticle effects on the detrital pathway of food webs involving aquatic fungi that degrade plant litter, bacteria, and litter-consuming invertebrates. This position is primarily based at IGB north of Berlin, but will require regular travel to and extended stays at Eawag. The PhD student will examine autotrophic-heterotrophic biofilms dominated by algae interacting with bacteria, and invertebrate herbivores grazing on the biofilm. This position is based at Eawag, but opportunities exist to carry out some of the envisaged experiments at IGB. The student will be enrolled and receive his or her PhD degree at ETH Zurich or EPF Lausanne, which are both affiliated with Eawag.
If you are excited about advancing knowledge on nanoparticle-ecosystem interactions and joining an interdisciplinary research team, you are cordially invited to apply. Practical work will involve microcosm and mesocosms experiments and a wide range of nanoparticle, microbiological and ecological analyses. Your background should be in ecology, ecotoxicology, environmental sciences or a related field. Prior experience with nanoparticles, microorganisms, biofilm and/or litter decomposition systems are an asset, as are good quantitative and writing skills. Excellent communication skills in English and skills in team work are essential. Applications from overseas are welcome. The positions are immediately available.
Please submit your application, including a full CV, brief statement describing your motivation to apply, copies of your academic qualifications, copies of up to three published papers or manuscripts, and names of at least two potential referees as a single PDF file to: Ms. Sandra Isenring, Eawag, Human Resources Department (recruiting@eawag.ch), indicating reference number 104805. For further information please contact Dr. Renata Behra (renata.behra@eawag.ch) or Prof. Mark Gessner (gessner@eawag.ch, gessner@igb-berlin.de).
Deadline for applications is 24 January 2011.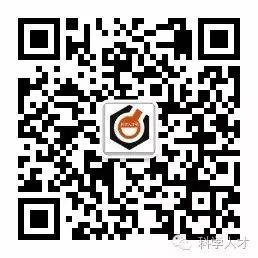 关注公众号了解最新招聘信息