地点:
广东
发布时间:2013-09-24 14:31:00
广东工业大学"学院院长""百人计划""青年百人计划"博士后人才招聘
广东工业大学坐落在美丽的南国花城广州,是一所具有50多年历史的以工为主、多科性协调发展的省属重点大学。借助于毗邻港澳的地理优势,在广东经济蓬勃发展的带动下,学校的办学水平、科研能力和核心竞争力得到了快速提升。
学校现有全日制在校生47000余人;设有19个学院和4个公共课教学部(中心),68个本科专业。具有广东省重点建设的3个攀峰学科和12个优势、特色学科。有机械工程、管理科学与工程、材料科学与工程、控制科学与工程、化学工程与技术5个一级学科博士学位授权点,19个二级学科博士学位授权点;17个一级学科硕士学位授权点,61个二级学科硕士学位授权点;5个博士后科研流动站。
从2011年起,学校启动高层次人才引进的"百人计划",根据学科发展方向、平台团队建设需求积极引进海内外高端专家和领军人才。在政府、学校、企业、市场相互驱动下,依靠广东经济强省、制造大省的优势,以广东的发展引导人才,以创新的机制吸引人才,以特殊的政策留住人才,以学校的诚意感动人才。坚持与工业界联合引进这一特色,将人才引向市场,使专家在实现学术价值的同时,创造市场价值。到目前为止,学校已引进"百人计划"特聘教授50余名和2名学院院长。"百人计划"特聘教授中已有6名入选国家"千人计划",4名入选广东省"领军人才",已组建并入选2个广东省"创新团队"。2013年学校在"百人计划"实施和初见成效的基础上,决定实施引进海内外优秀青年人才的专项行动计划"广东工业大学青年百人计划"。
热忱欢迎海内外优秀专家学者前来应聘。
一、学院院长招聘岗位:
(1)机电工程学院院长 (2)自动化学院院长 (3)轻工化工学院院长
(4)材料与能源学院院长 (5) 物理与光电工程学院院长
二、"百人计划"特聘教授和"青年百人计划"特聘副教授岗位:
招聘的主要学科领域包括:
1.超精密机床设计、数控与误差补偿;超精密加工与检测;精密电子制造装备视驱控一体化;机器人设计与控制;智能制造车间集成与监控;纳米陶瓷和纳米陶瓷复合材料,陶瓷高温耐磨涂层,光电高性能陶瓷,在机械应力冲击和高温环境下的陶瓷材料性能研究,难加工材料的高速、高效加工理论及技术,材料加工理论及模拟仿真,绿色加工技术。
2.动力电池及太阳能电池材料等能源材料,有色金属材料,材料成形加工和模具技术,与软物质相关的材料、物理和化学问题研究;传热与传质工程,制冷空调新技术,能源材料及其工程应用,蓄能材料与技术,热力系统集成与优化,太阳能利用。
3.复杂系统理论与应用,非线性系统建模与控制,现代自动化装备与系统,智能系统与机器人控制;电力系统安全运行与控制,新能源发电与控制技术,电气设备控制与节能。
4.固体照明和信息显示技术相关的材料、光学设计、驱动电源及器件,激光光刻、光学系统设计、微弱光信号检测和处理,射频技术与工程;
5.服务计算,信息物理融合系统,软件设计理论与方法,芯片设计与嵌入式系统。
6.结构工程(包括建筑材料)、岩土工程、桥梁与道路工程、防灾减灾工程、市政工程、建筑节能、工程力学。
7.催化新材料研究及应用技术,新型功能材料的制备与应用,精细化学合成与应用,生物资源精细化利用技术。
8.环境化学,水污染控制,大气污染控制。
9.管理系统工程、生产运营管理、供应链与物流管理、工业工程、信息管理与信息系统。
10.工业设计与创意产品、建筑与环境艺术设计。
11.非线性分析与应用,偏微分方程,智能计算与应用,多目标最优化理论与应用,微分动力系统,控制理论与应用,数理统计。
12.电子科学与技术,电路与系统。
三、 学院院长、"百人计划"特聘教授应聘条件和相关待遇:
1.应聘条件:
一般应具有博士学位、教授资格,年龄一般在50周岁以下。院长应聘者还应具备良好的组织协调能力和决策能力。
2.相关待遇:
(1)提供具有竞争力的年薪制协议工资,最高可达到100万元年薪。
(2)学校提供一套约100平方米的周转住房。全职引进人员,到校工作后如需在广州买房,学校可提供购房津贴,最高可达到80万元。
(3)根据预期工作目标和工作计划,学校安排适当的实验场地,并提供实验室建设与科研启动经费,最高可达到1000万元。
(4)其它条件可面议。
四、"青年百人计划"特聘副教授应聘条件:
1.应聘条件:
年龄在35周岁以下,博士学位,具有海外著名大学或国内重点大学的学历背景;具有在海外知名研究机构、企业或国内国家重点学科平台从事前沿科学研究的经历,取得较好的阶段性成果;近五年以第一作者取得学术成果五项以上(包括在本学科顶尖杂志发表高水平学术论文、海内外发明专利、主持国家级科研项目、获得省级以上学术奖励等)。
对于学历和研究背景特别优秀、学科团队急需引进但部分条件未达到的人才,学校将根据其具体情况,酌情研究决定。
2.相关待遇:
聘用后享受副教授待遇;提供周转房;提供一定的安家费、购房补贴和实验室条件建设与科研启动费,并配备相应的科研用房等。
五、应聘需提供的材料与联系方式:
请应聘者将个人简历、应聘岗位工作思路和预期目标等有关材料发至我校。
联系人: 曾志英 杨蕊银
联系电话: 020--39322509
传真:020-39322509
Guangdong University of Technology (GDUT), Guangzhou, China,
Invites Applications and Nominations for
"Deans of five different schools"& "One-Hundred Talents" Chair Professors &"One-Hundred Young Talents" Associate Professors
Guangdong University of Technology, located in Guangzhou, a beautiful city in southern China, is a key multi-disciplinary university of Guangdong Province with a history of over 50 years. With the advantage of bordering on Hong Kong and the benefits of Guangdong's prosperous economic development, the university's research and competitive power has been remarkably improved in recent years and the University has become a key educational and research institution in Guangdong province in Southern China.
The University comprises 19 faculties and schools, offering 68 bachelor's programs. It has a full-time student population of over 47, 000, offering diverse courses in its 19 PhD programs, 61 master's programs, and 5 Post-doctoral programs. The university has recruited about 50 chair professors and 2 deans since the introduction of the "One Hundred Talents" and "School deans" Programs in 2011. Benefiting from the economic and manufacturing power of Guangdong Province, the University interacts actively with governments, enterprises and markets to attract talents with innovative mechanisms, to retain talent with special talents recruiting policies and great sincerity. The uniqueness of the University's talent recruiting and retaining program is its close collaboration with industry to lead talents towards market so that they can create market value while fulfilling academic value at the same time. Until now, there are 6 newly hired chair professors of the University selected as members of the renowned national "one-thousand talents" program, 4 as the provincial "leading talents" and two of the research teams established by the introduced chair professors have been chosen as the provincial "innovation teams".
In order to realize the aim of leap-forward development, GDUT continuously implements the high-level talents search programs, including Deans of five different schools, the "One-Hundred Talents" Chair Professors and the "One-Hundred Young Talents" Associate Professors.
1. The "School Deans" Program
The university plans to invite scholars, experts and entrepreneurs who are competent to build first-class schools to work as deans of the following schools:
(1) School of Electromechanical Engineering
(2) School of Automation
(3) School of Chemical Engineering and Light Industry
(4) School of Materials and Energy
(5) School of Physics and Optoelectronic Engineering
2.The "One-Hundred Talents" Chair Professors and The "One-Hundred Young Talents" Associate Professors
The university plans to invite scholars, experts and entrepreneurs of the following disciplines to work as Chair Professors and Associate Professor:
(1) Design, numeric control and error compensation technology of ultra-precision machine tool; ultra-precision manufacturing and inspection technology; vision-based actuating control technology for precision IC packaging equipment; design and control technology for robotics; integration and monitoring technology for intelligent manufacturing workshop;Nano-ceramic and nano-ceramic composites, Ceramic hard coating for high-temperature and wear-resistant applications, Ceramic material for optoelectronic substrates, Ceramic material behavior under the combinations of mechanical impact and high temperature, High-speed, high efficiency machining theory and technology for difficult-to-cut materials, Materials machining theory and simulation, green machining technology.
(2) Research in energy materials such as Li-ion batteries and solar cell; Nonferrous metal; Material forming and mold technology; Material、physical and chemical study on soft matter;Heat and mass transfer engineering; Refrigeration and air conditioning technology and system; Energy materials and their application; Energy storage materials and technology; Integration and optimization of thermodynamic system; Utilization of solar energy.
(3) Complex system theory and Applications, Modeling and Control of Nonlinear Systems, Modern automation equipments and systems, Intelligent systems and robot control;Security of power system operation and control; New energy power generation and control technology; Electrical equipment control and energy saving.
(4) Materials, optical design, drive power and devices related to solid state lighting and information displaying technology; Laser lithography, optical system design, weak optical signal detection and processing; radio frequency technology and Engineering.
(5) Service-Oriented Computing; Cyber-Physical Systems (CPS); Software Design Theory and Method; Integrated Circuit and Embedded systems Design.
(6) Structural Engineering (including building materials), Rock and soil engineering, Bridge and railroad engineering, Disaster prevention and reduction engineering, Urban utilities engineering, building energy conservation, Engineering mechanics.
(7) Research and application technologies of novel catalytic materials; preparation and application of novel functional materials; Synthesis and application of fine chemicals; Fine utilization of biological resources.
(8) Environmental Chemistry; Water Pollution Control; Air Pollution Control.
(9) Management systems engineering; Production and operation management; Supply chain and logistics management; Industry engineering; Information systems and information management.
(10) Industrial Design and Innovation Products; Architecture and Environmental Design.
(11) Nonlinear analysis and applications; Partial differential equations and applications; Computational intelligence and applications; Multi-objective optimization theory and applications; Differential dynamical systems; Control theory and applications; Mathematical statistics.
(12) Electronic science and technology; Electronic circuit and system.
3. Requirements and Salaries for The "School Deans" Program and The "One-Hundred Talents" Chair Professors:
The eligible candidates should hold a doctoral degree(s) or have professor titles, and no older than 50 in general. The applicants for The "School Deans" Program shall have good capacity in organization and coordination competence to lead the school for further development.
Salaries and Other benefits:
(1) We offer competitive compensation package and benefits for the qualified candidates. The annual compensation can be up to ¥1000,000 RMB (Around US $160,000);
(2) We also provide qualified candidates with subsidy housing (approximately 100 m2 temporary apartment), and for those who want to buy an apartment in Guangzhou, the university can offer a housing allowance up to ¥800,000 RMB (Around US $128,000).
(3) The startup R&D funding can be up to ¥10,000,000 RMB (Around US $1,600,000). The laboratory space will be provided according to work objectives and plan.
(4) Other benefits can be negotiated during the interview.
4. Requirements and Salaries for the "One-Hundred Young Talents" Associate Professors
Requirements:
Age below 35, hold a doctoral degree(s), graduated from a famous overseas university or a National Key University, have working experiences in famous overseas laboratories, research institute, national key research platform and achieved satisfactory initial results; gained at least 5 academic achievements as the first author in recent five years, including high level academic papers, patents, host national research project and achieve academic awards, etc.
Special consideration will be granted if the applicant is particularly outstanding in some fields or urgent needed by the academic groups even if he/she doesn't meet all the requirements above.
Salaries and other benefits:
Provide competitive salaries packages as associate professors; provide qualified candidates with a temporary apartment and housing allowance; Startup R&D funding and laboratory space will also be offered.
5. Contact Information
All the documents and inquiries (including CV and work plans etc.) should be addressed to:
Contact person: Ms Zhiying Zeng Ms Ruiyin Yang
Personnel Division ,Guangdong University of Technology, No. 100 Waihuan Xi Road, Guangzhou Higher Education Mega Center, Panyu District, Guangzhou, P.R China. Postcode: 510006
Telephone: 86-20-39322509 Fax: 86-20-39322509
Email: gdutyzzp@gdut.edu.cn
The university will continue to look for qualified candidates until all the openings are filled.More information can be found on the university website:
www.gdut.edu.cn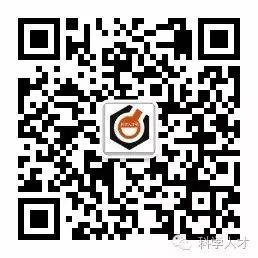 关注公众号了解最新招聘信息