地点:
江苏
发布时间:2015-09-09 15:03:19
Cold Spring Harbor Asia are providing following positions, welcome to join us!
Be a Leader in Chinese Biology Education
Join Cold Spring Harbor Asia's new DNA Learning Center in Suzhou
DNALC Asia Instructor
冷泉港亚洲既成功建立其亚洲会务平台后,又着力打造面向中小学生及全社会的DNA学习中心(DNALC)。 冷泉港的DNALC将通过形形色色,生动有趣的科研小项目,培养学生对科学的好奇性,树立科学的思考方法和实际动手能力。为此我们急需招聘这一项目的主力老师。凡被录取者将会到纽约冷泉港实验室进行为期两月的培训。
资质要求:
1. 教育部认可大学生物学或相关科目硕士及以上学位。
2. 有教学经验或一定的带学生实验经验。
3. 热爱教学,个性开朗活泼。
4. 精通英语,能进行双语教学及教材开发。
待遇
年薪:15-30万,取决于工作能力。
5险1金
Contact: Maoyen Chi, Ph.D. Chi@cshl.edu
Cold Spring Harbor Asia (CSHA) is the Asia-Pacific arm of the world renowned Cold Spring Harbor Laboratory (CSHL). The newly minted DNA Learning Center (DNALC) of CSHA in the Suzhou, China is yet another mile stone of CSHA's operation in the region with a grand mission of bringing the best scientific education in modern biology to pre-college students, the future generation of science. It is essentially the first hands-on genetics educational center in China! We are looking for talented biologists with a strong passion for teaching. Instructors will provide half-day "lab field trips" and intensive summer camps for students. All instructors will receive intensive training to teach interactively and to provide authentic "American" lab experiences. Additional responsibilities may include lab management, developing and translating teaching materials, conducting teacher-training workshops and mentoring students research classes. The position is ideal for a person with a master or Ph.D. degree, and research training in molecular genetics or a related field, who would like to try something new and important. Successful candidates will become members of an elite, influential group recognized worldwide as a leader in modern biology education – including the fields of molecular genetics, genomics, bioinformatics, and DNA barcoding. This position demands a motivated, self-starter with excellent writing, computer, and communication skills; strong English language; and collaborative spirit. This is a full-time position and packages are competitive with the best Chinese universities and with the equivalent expat counterparts.
Contact: Maoyen Chi
Ph.D. Chi@cshl.edu
• Bachelor Degree with at least 3 years of relevant working experience
• Understanding of the basic principles of public relations and/or marketing
•Exceptional creative writing and excellent verbal and written communication skills
•Professional experience using social media sites to support social media campaigns that engage audience members
• Good at interacting with people online and offline
• Biology background will be a super plus
• Draft social media materials and distribute them
• Independently develop insightful promotion plan with strategic reasoning
• Establish new and maintain existing social media relationships
• Strategize ways to improve and track site performance and present analysis report
• Assist with other promotional issues
Contact: Dorothy Zhang
dorothyzhang@csh-asia.org
ž• Master degree in biology or relevant majors
ž• 2-3 years of working experience in media (journals, press, website, etc.)
ž• Knowledge of editorial process and related matters
ž• Excellent communication and influencing skills
• Exceptional writing skills in a creative/lively way
• Self-starter with a positive, can-do approach to problem-solving
ž• Network with science writers will be a plus
ž• Organizer and coordinate the editorial board
ž• Take overall editorial responsibility for all the submitted essays and shaping selected ones
ž• Maintain and develop the writer pool
ž• Sensitive to the hot issues and precise at picking topics
ž• Assist with the development of teaching materials
ž• Other editorial issues
Contact: Dorothy Zhang
dorothyzhang@csh-asia.org
• Design visually attractive assets, interfaces, and web pages based on principles of design and usability
• Proactively look for ways to evolve and enhance the user experience through Intelligent design solutions and new user interactions
• Work on A/V room during CSHA meeting season
• Interactive design skills and experience producing for web, tablet and/or mobile
• High level of software skills, especially in Dreamweaver and Photoshop
• Front End Development skills in HTML5, CSS3, JavaScript
• Experience working with remote teams
• Be familiar with C#, asp.net,and Perl/Python programming languages on top of Linux based OSes
• Animation and Motion Graphics skills using After Effects, Edge Animate
• Other Creative Suite software skills including Adobe DPS and InDesign
• Video Editing Skills using Final Cut Pro or Premiere
Contact: Will Wang
willwang@cshl.edu
ž• Bachelor Degree with at least 3 years of working experience
• Strong office/administration skills
ž• Skilled in the use of basic office software and fast learner to new tools
• Excellent English in both writing and speaking
ž• Positive individual in a collaborative and professional manner
ž• A methodical person with enough patience and strong sense of responsibility
ž• Experience of event management will be a plus
• Process all the meeting registrations
ž• Trace all the registration payments
• Communicate with all the registrants on any issues that related with meeting participation
ž• Liaising with other departments about requirements from the participants
ž• Help with the logistic arrangement of the meetings
• Other administrative issues
Contact: Dorothy Zhang
dorothyzhang@csh-asia.org
Web Designer / Graphic Artist
Bachelor degree in art & design, with strong creative sense.
2 years and above Java, JavascriptOOP,JQuery, HTML/DIV/CSS experience, familiar with Ajax.
Excellent Skills in Photoshop, CORELDRAW, Illustrator, Dreamwever, Flash, Fireworks,Other Adobe Creative Suite software skills including Adobe DPS and InDesign
Good printing and production knowledge, Excellent awareness in trends and markets.
Excellent layout and typography skills
Video Editing Skills using Final Cut Pro or Premiere
Animation production experience will be a plus.
Web design skill is a plus.
Detail oriented and professional
Ability to take criticism & client feedback
Familiar or interests in western culture is preferred.
Able to work independently and in a team environment.
Willing to work under pressure and deadlines.
Passionate about design and fun to work with!
We prefer our candidates:
To be considered please provide either a portfolio attached as a PDF, or an online portfolio with your resume submission.
Contact: Will Wang
willwang@cshl.edu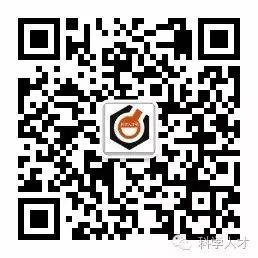 关注公众号了解最新招聘信息