地点:
上海
发布时间:2017-09-22 14:33:10
Warmly Welcome to the Second International Forum for Young Scholars
Donghua University 2017
1、论坛介绍/Forum Introduction
东华大学国际青年学者论坛(简称东华论坛),旨在邀请海内外青年学者围绕国际材料科学与化学前沿、热点研究领域以及行业产业的技术问题等进行学术研讨和交流,增强各研究方向的交叉合作。
International Forum for Young Scholars (Donghua Forum) aims at gathering outstanding scholars all over the world to Donghua University exchanging their academic ideas regarding international material science and chemistry frontiers, hot research areas and industry technical issues, and promoting interaction and collaboration between prominent young scholars with interdisciplinary backgrounds.
时间安排/Forum Agenda
2017年12月24日

Dec. 24, 2017

注册报到

Registration

2017年12月25日

Dec. 25, 2017

主题论坛:开幕式及特邀嘉宾报告会

Main-Forum:Opening Ceremony & Invited Speech

2017年12月26日

Dec. 26, 2017

分论坛:自由交流、人才政策宣讲

Sub-Forum:Free Communication & Policy Preaching
2、报名条件(二选一)/Qualifications (Optional)
1)年龄在40岁以下:具有国内外知名高校博士学位,并有连续3年及以上海外科研工作经历(优秀海外博士可申请破格);在海外知名高校、科研机构、知名企业研发机构有正式教学或科研职位的优秀青年学者。
Outstanding young scholars under 40 years old graduated from national or international prestigious universities with a PhD degree, have more than three years overseas work experiences (those applicants with exceptional academic achievements may be exempt from the work experience requirement), and have an official position in overseas prestigious universities, institutes or companies.
2)国家青年千人、青年拔尖人才、青年长江学者、优青或全球高被引科学家。
Selectees of the National Programs including 1000 Young Talents, Top-notch Young Talents, Young Cheung Kong Scholars, the National Science Fund for Excellent Young Scholars, or Highly Cited Researchers (released by Thomson Reuters).
3、报名和联系方式/Application & Contact Information
1)请将
报名表
(下载附件)及三份同行专家推荐信于11月22日前发送至廖老师邮箱
yzliao@dhu.edu.cn
,并抄送朱老师邮箱
zmf@dhu.edu.cn
。对非中文母语的申请者,请直接发送个人简历到上述邮箱。受邀者将会收到主办方的正式参会邀请函,欢迎海内外青年学者踊跃报名。对有专家推荐信的学者将被优先邀请。
Please send your application form (download it from attachment) and three recommendation letters to Prof. Liao and Prof. Zhu via emails: yzliao@dhu.edu.cn and zmf@dhu.edu.cn before Nov. 22nd. For those non-Chinese applicants, please directly send your detailed Curriculum Vitae (CV) in English to above emails. All invitees will receive an official invitation letter from Donghua University. We warmly welcome outstanding young scholars from home and abroad to join the forum. Those applicants with recommendation letters who will be preferentially invited.
2)论坛情况咨询方式/Contact Information
联系人/Coordinator:廖耀祖 教授/Prof. Yaozu Liao
邮 箱/Email:yzliao@dhu.edu.cn
手 机/Mobile:+86-13127718931
微 信/Wechat:13127718931
4、差旅及住宿/Travel Reimbursement & Accommodation
主办方统一安排食宿(免费);青年学者收到正式邀请函后自订机票,主办方报销往返机票(海外学者最高报销1.2万元人民币/人,国内学者最高报销6000元人民币/人)。
Accommodation is free. Please book your flights after you received the formal invitation. The host will provide the reimbursement of travel expenses (maximal 12,000 RMB/person for overseas scholars, 6,000 RMB/person for domestic scholars).
5、关于东华大学/About Donghua University
东华大学是教育部直属、"211工程"重点建设高校,地处中国上海,始建于1951年,时名华东纺织工学院,是新中国第一所纺织特色高等学府。1960年,被教育部确定为全国重点大学,是中国首批具有博士、硕士、学士三级学位授予权的大学之一。1985年,学校更名为中国纺织大学。1995年,首批进入"211工程"重点建设行列。1999年,更名为东华大学。近年来,学校综合实力和办学影响力不断提升。拥有1个一级国家重点学科,5个二级国家重点学科,1个二级国家重点(培育)学科,13个国家和省部级科研基地,2个国家"111"引智基地以及国家大学科技园。在ARWU排名榜(上海交通大学设立的大学排行榜)中,学校工科进入世界大学排名前150强。
Donghua University (DHU), formerly China Textile University, was founded in 1951. Located in Shanghai, DHU is one of the first "211 Project" state-key universities directly under the Ministry of Education of China. The feature disciplines at DHU such as Fashion Design, Textile Engineering, International Trade, Material Science, and Information Technology have received high reputation both domestically and abroad. In 1960, DHU was identified as the national key university and recognized as the first batch of universities who could grant the doctorate, master and bachelor degrees. In 1985, the university changed its name to China Textile University. In 1995, the national "211 Project" began to fund the university. In 1999, the university changed its name to DHU. Over the past ten years, the university have achieved great successes in both education and research, holds one National Key Discipline, five Secondary National Key Disciplines, one National Key (Nurturing) Discipline, thirteen national and provincial and ministerial level scientific research bases, two national "111 YinZhi" bases and one National University Science and Technology Park. The engineering discipline of DHU was ranked in Top 150 all over world according to the ARWU Shanghai Jiaotong University Rankings.
东华大学材料学科源于1954年我国著名纤维科学家和教育家钱宝钧、方柏容先生创建的新中国第一个"化学纤维"专业。拥有我国首批博士学位授予点(1981年)、首批国家重点学科(1986年)、首个纤维材料领域国家重点实验室(1992年)。1994年成立材料科学与工程学院(简称材料学院),拥有"材料科学与工程"一级学科博士点、博士后流动站及"化学"博士点。建有三大国家和部级科研基地,分别为纤维材料改性国家重点实验室、高性能纤维及制品教育部实验室和先进玻璃制造技术教育部工程研究中心。在2016年武汉大学本科专业排名榜中,高分子材料专业居全国第三、功能材料专业居全国第二、无机非金属材料居全国第八和复合材料专业居全国第四,均名列全国前茅。材料学院与国内外著名高校、研究机构、跨国公司建立了广泛而紧密的交流与合作,目标是建设国内一流、国际有影响力的高水平材料学科。
College of Materials Science and Engineering (CMSE) at DHU originated from the first program of chemical fibers in New China initiated by Prof. Qian Baojun and Prof. Fang Borong since 1965. DHU is one of the institutes who first awards the doctorate degree (1981), holds the national key discipline (1986) and the State Key Laboratory in fiber materials (1992). CMSE was officially found in 1994, has two PhD programs i.e. Materials Science & Engineering and Chemistry, and a postdoctoral research station. CMSE has three key laboratories i.e. State Key Laboratory for Modification of Chemical Fibers and Polymer Materials, the Key Laboratory of High-Performance Fibers & Products, Ministry of Education, and the Engineering Research Center of Advanced Glass Manufacturing Technology, Ministry of Education. In the 2016 Wuhan University National Best Disciplines Rankings, DHU's Polymer Science & Engineering ranks No. 3, Functional Materials ranks No. 2, Inorganic Materials Science ranks No. 8 and Composite Materials ranks No. 4. CMSE has established broad and intensive collaboration and interaction with many prestigious international universities, institutes, and companies. CMSE aims at constructing a world-class materials science discipline.
6、青年千人计划入选者相关待遇/Compensation & Benefit
1)科研经费:500万元;Research Funding: 5 million RMB;
2)购房补贴:150万元;Accommodation allowance: 1.5 million RMB;
3)年薪:50万元;Salary: 500,000 RMB;
4)聘任为教授及博士生导师;The awardees will be appointed as a full professor and PhD supervisor;
5)若进入青年千人计划会评,但未最终入选者,聘任为特聘研究员(永久性正高级职称)及博士生导师。For those who did not succeed in the final interview of the 1000 Young Talent Program, they will be appointed as full research professor and PhD supervisor.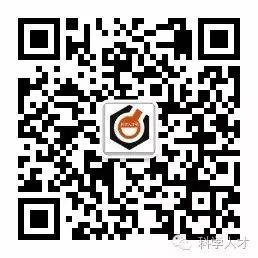 关注公众号了解最新招聘信息