地点:
广东
发布时间:2018-06-01 15:06:01
招聘介绍
SUSTech is a public research university established in 2011, funded by Shenzhen Municipality, China. Widely regarded as a pioneer and innovator in collective moving China's higher education forward to match China's ever-growing role in the international arena, SUSTech aspires to be a globally-renowned university that contributes significantly to advancement of science and technology by excelling in interdisciplinary research, nurturing creative future leaders and crating knowledge for the world. Located in Shenzhen, one of the fastest growing cities in China and neighboring Hong Kong, SUSTech enjoys strong connections with companies in China and renowned universities around the world.
Aiming to grow into a top-tier research university, SUSTech focuses on science and engineering, along with a selected program in medical science, humanities and social sciences. This initiative is driven by the need to support emerging industries nationwide, with a focus on the Pearl River Delta region specifically. Drawing on the best practice of world-class universities, SUSTech conducts research in frontier areas of study, and take a leading role as the thing tank in social development as well as being a source of new knowledge and new technology.
Students may choose from 26 majors in 14 academic departments. The academic programs focus on sciences and engineering, plus selected programs in economics, business, management science, humanities, and social sciences. Most courses are taught in English or use text books in English. SUSTech is committed to a global education for every student. More information can be found at

http://sustc.edu.cn/en/

.
SUSTech Center for Language Education (CLE) is responsible to provide English language training to both undergraduate and postgraduate students and to promote the internationalization of the university. The mission of CLE is to empower SUSTech students to succeed in their academic development and life locally and globally through innovative curriculum and diverse learning experiences. CLE is committed to enhance students' ability to use English language to acquire their subject knowledge, foster their communication competence in academic settings, and to develop students with critical thinking, cross-cultural awareness, the ability for communication of science and technology.
The CLE Director is the chief of academic and administrative leader of the center and provides leadership for monitoring program excellence, the professional development of the CLE language teachers and language service to the University. SUSTech invites applications for CLE director who has the vision and strategy to develop the language center into a world-class one. The responsibilities of the Director include:
Provide both administrative and academic leadership for the center;
Develop and implement strategic plans;
Recruit, mentor, and evaluate teaching faculty and staff;
Administer the CLE budget and supervise staff;
Teach appropriate classes;
Supervise proficiency testing, student evaluation, and placement;
Engage in professional development;
Assist the teaching units with pertinent university activities.
Have a native/near native level of English proficiency;
Education and/or working experience in Europe or North America;
At least ten years of experience in intensive English Language programs and university program administration;
Experience with faculty and student development;
Experience in innovative program development and assessment;
Proficiency in one or more languages other than English, knowledge of Mandarin is considered an asset;
Familiar with current theories and practice of language teaching; familiar with North American and European education environments;
Proven record of effective collaboration with colleagues and diverse constituencies both domestically and globally;
Experience in handling complex departmental budgets;
Outstanding professional, cross-cultural communication skills.
Application Information
Interested candidates please send your CV and cover letter to
Ms. Zhaoting Li, email lizt@sustc.edu.cn, phone 0086-75588015066.
Review of applications begins immediately and continues until the position is filled. This is a 3-year renewable appointment, subject to performance and mutual agreement. The salary is commensurate with experience and qualification.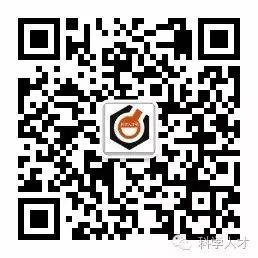 关注公众号了解最新招聘信息