地点:
广东
发布时间:2020-03-31 16:29:01
广州再生医学与健康广东省实验室(广州生物岛实验室,GRMH-GDL)聚焦于干细胞与再生医学前沿研究、组织器官重塑研究、药物开发与临床前研究、以及高端器械耗材研发等方向。旨在实现"健康中国"战略目标,满足人类健康需求。GRMH-GDL提供优异的生物医学研发平台,并为生物医学和制药行业提供孵化器功能,以支持当地经济发展以及国家战略研发需求。
药物筛选和先导化合物发现平台(Laboratory of Screening and Lead Discovery, LSLD)作为广州生物岛实验室的药物发现引擎,旨在通过开发高质量的先导化合物和候选药物来成为连接基础生物医学研究与制药工业之间的纽带,并促进中国医药工业的发展。我们致力于运用多种先进技术,包括数据挖掘,生物信息学,人工智能,自动化合成以及创新的非标记筛选技术等,进行药物筛选和先导化合物发现。LSLD现面向国内外招聘副研、助研、研究助理。
一、岗位及要求
招聘以下几个方向的专业人才:
(1)硕士研究生及以上学历,药物化学、有机化学等相关专业毕业,具有寡核苷酸化学修饰和点击化学经验者优先考虑;
(2)具有扎实的有机合成理论基础,熟练掌握包括合成路线的设计、化合物的合成,分离,提纯和结构解析等。
(1)具有生物化学、生物物理学、结构生物学等相关领域本科及以上学历,本科学历需要有相关工作经验一年以上。
(2)受过基本的蛋白纯化科研训练,熟悉分子克隆、蛋白质的制备纯化等分子生物学实验,能够严格按照标准操作规程进行相关实验操作;熟悉ӒKTA蛋白纯化系统者优先
(1)硕士研究生及以上学历,细胞生物学、分子生物学等相关专业毕业,具有药物筛选经验者优先考虑;
(2)具有扎实的分子生物学和细胞生物学的理论基础,熟练掌握分子生物学方面的实验技术,包括、细胞培养,引物设计、核酸提取、real-time PCR、ELISA、Western Blot、分子克隆、流式细胞和荧光显微镜等相关技术。
(1)硕士研究生及以上学历,具有药剂学或者生物材料等相关专业,有纳米制剂经验优先;
(2)熟悉制剂各辅料性质、制剂制备工艺和制剂制备设备,以及药剂参数各种检测手段、技术和数据分析,生物 材料纳米颗粒表征方法;
二、薪酬待遇
1.提供具有全球领先的丰厚薪资待遇(年薪制,副研究员35万+,助理研究员18万+,研究助理12万+),具体面议;
2.高标准缴纳五险一金,带薪年假等全方位福利,多途径协助解决子女入学,住房等生活问题;
3.其他福利待遇参照再生医学省实验室相关规定执行。
三、招聘办法
1.有意向者请将中英文个人简历、过往研究内容、未来研究计划及研究兴趣、发表文章(5篇以内的科研代表作)、三封推荐信(或推荐人姓名与联系方式)及其他能证明本人能力水平的有关资料打包发送至以下邮箱:gdl-hr@grmh-gdl.cn,邮件主题请标注:"应聘方向+姓名";
2.应聘者提交的所有材料严格保密,将根据应聘者履历情况、研究成果、研究计划及发展潜力等各方面进行初筛评估。
Job advertisement of Laboratory of Screening and Lead Discovery, GRMH-GDL
The Guangzhou Regenerative Medicine and Health Guangdong Laboratory (GRMH-GDL) is focused in research areas including stem cell and regenerative medicine, tissue and organ regeneration, drug development and pre-clinical research, high-tech medical devices and consumables. Aimed to achieve the goal of "Healthy China" strategy and meet human health demands. GRMH-GDL provides excellent R&D platform in biomedicine and functions as an incubator for bioengineering and pharmaceutical industries to support local economic development as well as national strategic R&D programs.
Laboratory for Screening and Lead Discovery (LSLD), which serves as the drug discovery engine of GRMH-GDL, aims to bridge the gap between basic biomedical research and pharmaceutical industry by developing high quality lead compounds and candidate drugs and foster the development of Chinese pharmaceutical industry. Various state-of-the-art techniques including data mining, bioinformatics, artificial intelligence, automated synthesis and novel unlabeled screening technologies are employed for compound screening and lead discovery. Now we invite and welcome highly motivated, committed and talented scientists to join our team in Guangzhou, China.
1. Position and Required qualifications
Recruit talent in the following three directions:
Master degree or above, graduated in Medicinal chemistry, organic chemistry and other related majors, Experience in oligonucleotide chemical modification and click chemistry is a plus;
Have a solid theoretical background in organic synthesis, and is good at synthetic route design, compound synthesis, separation and purification, and chemical structure analysis.
ii. Protein expression and purification
Master's degree in biochemistry, molecular biology, cell biology (or) Bachelor's degree in biochemistry, molecular biology, cell biology, or related field with at least one year experience of protein production and purification.
Understanding of basic principles of recombinant protein expression, tagging schemes, and chromatography; Able to execute all methods and techniques required to perform purification of soluble proteins utilizing the ӒKTA platform, SDS-PAGE and so on.
Master degree or above, graduated in cell biology, molecular biology and related majors with compound screening priority;
With a solid theoretical background of molecular biology and cell biology, proficient in experimental techniques including cell culture, primer design, nucleic acid extraction, real-time PCR, ELISA, Western Blot, cloning, flow cytometry, and fluorescence microscopy.
Master degree or above, major in pharmaceutics or biomaterials, and experience in nanoparticle delivery/formulation is preferred;
Familiar with the properties of various excipients, formulation technology and formulation equipment, as well as various detection methods, technology and data analysis of pharmaceutical parameters, and methods for characterizing biological nanoparticle material;
Provide the worlds leading salary and benefits (annual salary system, Associate Principal Investigator 350,000+, Research Associate 180,000+, and research assistants 120,000+), specific negotiable;
Pay all-around benefits in high standard such as five social insurance and one housing fund, paid annual leave, and help to solve childrens schooling, housing and other living problems;
Other welfare benefits based on the relevant regulations of GRMH-GDL.
3. Applications need to include
A detailed CV (includes your basic personal information, educational and professional background, research project experience, mobility experience, 5 major academic achievements, publication/patents list, copies of relevant certificates). At least three academic or professional reference letters (or reference name and contract information). Please kindly send your application to the Email: gdl-hr@grmh-gdl.cn and title your email as "Direction + Your Name) ;
All materials submitted by candidates will be kept strictly confidential, and preliminary screening and evaluation will be conducted based on the applicants resume, research results, research plans, and development potential.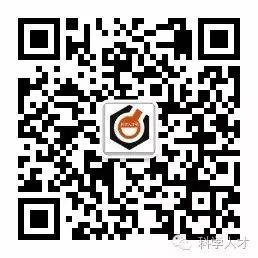 关注公众号了解最新招聘信息