地点:
广东
发布时间:2020-07-24 15:40:26
深圳湾实验百瑞创新中心招聘药物输送和制剂方向科研人员
Shenzhen Bay Laboratory (SZBL) is a recently created life-science research organization by the Shenzhen municipal government and PKU Shenzhen. SZBL thrives to build an academic powerhouse for life sciences and biomedical engineering in southern China by creating advanced cross-discipline institutes that address major challenges in life sciences and to drive leading-edge discoveries in frontier and applied areas of bio-medicine. Through its 12 subordinate research institutes SZBL enables basic & translational research, technology development and clinical trials to accelerate the creation of biomedical industry in the Guangdong-Hong Kong-Macau Greater Bay Area.
BayRay Innovation Center is spearheading translational efforts at SZBL to bridge the gap between cutting edge scientific discoveries from academia and commercialization. BayRay develops innovative technologies and breakthrough therapeutics for diseases with great unmet medical need. Centered around its core strength in synthetic and medicinal chemistry, BayRay is co-investing into various enabling platforms and has embarked on several active drug discovery programs, either alone or in partnership with pharma companies.
BayRay is establishing a Drug Delivery and Formulation function to support on-going technology development and early drug discovery programs as well as to initiate new drug delivery programs. We look for highly talented and motivated scientific leader with expertise across the entire drug R&D spectrum to develop and execute strategies for the Drug Delivery and Formulation function. The successful candidate will work closely with other functions in BayRay and external partners to build core internal capabilities as well as access external services (e.g. CROs).
o Report to the CEO and serve as a member of BayRay management team.
o Develop and execute a strategy that combines internal and external resources to develop novel drug delivery programs and support all formulation needs for BayRay programs.
o Recruit and lead a team of talented scientists to deliver the strategic goal of the Drug Delivery and Formulation function.
o Establish and implement an overall framework with optimal processes and best practices that support BayRay's immediate and long-term goals to be an innovation leader in drug discovery.
o Provide scientific leadership and technical expertise in drug delivery technologies and materials, formulation and devices
o Contribute to cross-functional team efforts in proposing, evaluating, and implementing new discovery programs based on novel biology ideas or breakthrough technologies (e.g. tissue targeted delivery) in areas of unmet medical needs.
o Interpret, summarize, and present research findings to key stakeholders (e.g. external partners, SZBL leadership, and investors) and scientific meetings.
o Develop budget and staff projects for Drug Delivery and Formulation to support the continuing growth of BayRay.
o PhD in pharmaceutical sciences, material sciences, chemistry or related fields
o 12+ years of hands-on experience and leadership roles in drug delivery, formulation and product development with demonstrated successes in a pharma or biotech setting.
o Deep understanding of industry practice and regulatory environments in pharmaceutical product development.
o Collaborative and team-oriented mindset with strong verbal and written communication skills.
o Demonstrated creativity and novel approaches to solving scientific problems in a fast-paced environment characterized by rigorous science and innovative thinking.
o Successful track record in managing team or projects in industry or academic labs.
o Extensive experience in engaging and managing external collaborations (academic, biotech/pharma or CRO).
o Shenzhen Bay Laboratory provides internationally competitive salaries for researchers.
o Domestic and foreign Doctors/post-doctors that work in Shenzhen can apply for the award and subsidy of high-level talents of Shenzhen or Shenzhen Peacock Program for 1.6-2 million yuan.
o Please submit your resume and other materials, such as Scientific Research Summary & Plan and Representative Papers to
bayray@szbl.ac.cn
. Please indicate the "Shenzhen Bay Laboratory- BayRay Innovation Center + Drug Delivery and Formulation +Position +Name" in the subject of the email. After receiving the resume, the recruitment team will send an interview invitation via email.
o Recruitment assessment and results release: Recruitment assessment is divided into qualification examination and expert interview. The appointment notice will be issued immediately after the interview is passed.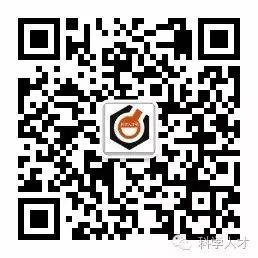 关注公众号了解最新招聘信息