地点:
美国
发布时间:2013-09-24 12:02:41
Research Area: Bioinformatics and Non-coding RNAs
Project title: microRNA regulatory networks in vertebrate development
Description of project: A postdoctoral position is available to study microRNAs and other non-coding small RNAs by combining high throughput sequencing and genetics in vertebrate model systems.
Applicants require a strong background in Bioinformatics, sequence analysis and perl programming, experience in molecular biology or developmental biology is preferred but not necessary.
Recent publications
Cifuentes D, Xue H, Taylor DW, Patnode H, Mishima Y, 4, Cheloufi S, Ma E, Mane S, Hannon GJ, Lawson N, Wolfe S, Giraldez AJ‡ A novel miRNA processing pathway independent of Dicer requires Argonaute2. Science 2010, Epub May 6th 2010
Mishima Y, Abreu-Goodger C, Staton AA, Stahlhut C, Shou C, Cheng C, Gerstein M, Enright AJ and Giraldez AJ‡. Zebrafish miR-1 and miR-133 shape muscle gene expression and regulate sarcomeric actin organization. Genes & Development. 2009 Mar 1;23(5):619-32. Epub 2009 Feb 24. PMID: 19240126
Choi WY, Giraldez AJ‡, Schier AF‡. Target Protectors Reveal Dampening and Balancing of Nodal Agonist and Antagonist by miR-430. Science. 2007. Oct 12;318(5848):271-4
Giraldez AJ, et al., Zebrafish miR-430 promotes deadenylation and clearance of maternal mRNAs. Science. 2006 Apr 7;312(5770):75-9.
Giraldez AJ, et al., MicroRNAs regulate brain morphogenesis in zebrafish. Science. 2005 May 6;308(5723):833-8.
Please e-mail CV and names of three references to:
Antonio J. Giraldez Ph.D.
Lois and Franklin Top Assistant Professor.
Pew Scholar
Yale University?School of Medicine ?Genetics
Department
Phone: 203 785 5423
Fax: 203 785 4415
Please include the title "Bioinformatics Postdoctoral Position" in the subject of the e-mail
Email: giraldezlab@gmail.com
Website: http://www.yale.edu/giraldezlab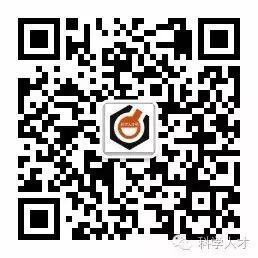 关注公众号了解最新招聘信息