地点:
德国
发布时间:2013-09-23 22:20:15
The Vascular Research Centre in the DFG-Excellence Cluster Cardiopulmonary systems currently has the following position available:
(Senior) Postdoctoral research fellow
Epigenetic Regulation of Vascular Cells
In addition to microRNAs and DNA modifications, histone modifications mediate an important aspect of epigenetic signaling. The research project aims on the identification of proteins involved in the control of endothelial cell histone methylation and the analysis of the functional consequences of histone methylation for endothelial cell biology of the vascular system.
Preliminary data indicated the expression of several so far unreported histone-modifying proteins in endothelial cells and siRNA-experiments revealed that tampering with histone methylation can have a positive, protective impact on endothelial cell function. This should improve processes like angiogenesis and delay the development of hypertension and atherosclerosis.
The projects focuses on a molecular approach to epigenetics, comprising analyses of the expression control of histone-modifing proteins in endothelial cells, the determination of histone modifications and the analysis on the effects on gene expression. The latter aspects will include gene array analyses, ChIP and ChiP on Chip experiments. Finally, the functional consequences on the cellular level shall be determined for interesting candidates.
We offer a highly interesting, up to date research topic in a young, dynamic internationally known research team. Research takes place in association will the collective research centres "Endothelial Signalling and Vascular Repair" (www.sfb834.de) and "Redox-Regulation: Generator systems and functional consequences" (www.redox-sfb.de) in the Vascular Research Centre, Frankfurt (www.vrc.uni-frankfurt.de), a member of the DGF excellence cluster "Cardiopulmonary Systems ECCPS" (www.eccps.de) of the universities Frankfurt and Giessen and the Max-Planck institute for heart and lung research (Bad Nauheim).
Preference will be given to ambitious, outstanding applicants (national and international) with experience in epigenetics or endothelial research. Applicants must hold an approprtiate academic degree (PhD or MD) and have to be capable to work self dependent and to instruct PhD students and research technicians.
If capabilities allow, it is planned to assign the leadership of the epigenetics group of the institute to the position. Applicants therefore have to have a certain track record in scientific publications and must be ready to complete for grant funding.
The position is available immediately and initially limited to 3 years. Extensions are possible.
To apply, please send your usual application documents by Email to jobs@vrc.uni-frankfurt.de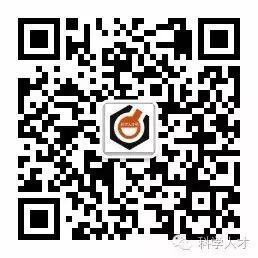 关注公众号了解最新招聘信息