地点:
其他国家
发布时间:2013-09-24 08:47:16
Area of responsibilities/description of the work:
A three year (1+2) postdoctoral position, funded by an FP7 project – SYNERGY, is open. The position involves computational analysis and simulation of established models of lung, skeletal muscle and the heart at different organization levels. Parameter sensitivity analysis and optimization techniques are important tools in understanding the behavior of the individual models as well as when the models are interconnected. This work is part of the larger SYNERGY project funded by the European VPH initiative (see http://www.vph-noe.eu/). The work is performed in collaboration with leading researchers in Europe and Spain in particular, aiming to develop a simulation environment and a decision-support system aiming at enabling deployment of systems medicine. The three core elements are a knowledge base (KB), an inference engine (IE), and a graphical visualisation environment (GVE). The SYNERGY project focuses on patients with chronic obstructive pulmonary disease (COPD). The successful applicant will work in WP4 and WP5 on vertical and horizontal model integration and analysis.
The position is located at the Unit for Computational Medicine (www.compmed.se), at the Department of Medicine, Solna, Karolinska Institutet. The Unit is physically located at the Center for Molecular Medicine (CMM) (www.cmm.ki.se) that offers an outstanding research environment in the field of complex disease.
Qualifications:
Applications are invited from highly talented and enthusiastic researchers with a PhD degree or a foreign qualification deemed equivalent to a doctorate. A strong background in computational science and model analysis is required. The ideal candidate will be experienced in computational ODE modeling, simulation, large-scale computing, optimization techniques, and programming (SQL, C++, script languages). Broad knowledge of applied mathematics and analysis of simulation results using statistics and machine learning methods is required. Experience with computational biology, systems biology and biology, LINUX as well as documented ability to work in collaborative projects is meriting. Interest in the overall VPH project – approach and tools is meriting. Good knowledge of spoken and written English is required.
To qualify, the applicant must hold a doctor's degree or a foreign qualification deemed equivalent to a doctorate. Applicants who have completed their degree no more than three years before the last date for applications should be given priority. Candidates who have completed their degree earlier than this should receive equal priority if special grounds exist.
Postgraduates who have yet to graduate may apply if their public defense is scheduled to take place within three months after the application deadline, in which case verification from the Dissertation Committee or equivalent body must be submitted with the application.
Form of employment:
Temporary
Contact persons
For further details about the research project please contact:
Jesper Tegnér, Professor
Phone: +46 70-680 49 89
E-mail: jesper.tegner@ki.se
For conditions, please contact:
Pernilla Appelquist, Executive Assistant, Unit for Computational Medicine.
Phone: +46 8-517 708 69
E-mail: pernilla.appelquist@ki.se
Union representatives:
OFR
Merja Heinonen
Phone: +46 8-517 753 97
E-mail: merja.heinonen@ki.se
SACO
Michael Fored,
Phone: +46 8-517 791 81
E-mail: michael.fored@ki.se
Please send your application, marked with reference number 07339/2010, to reach us by no later than January 31 2011 to KI jobb or,
to Karolinska Institutet, Department of Medicine, Att Helene Utterberg, Norrbacka S3:01, 171 76, Stockholm, E-mail: rekrytering@meds.ki.se.
The following documents must be submitted with your application, and written in English or Swedish:
1. A full CV, including date of public defense, title of thesis, previous academic appointments, academic title, current position, academic distinctions and committee work
2. A full publication list
3. A brief outline of your current work (max. one page)
See Karolinska Institutet´s homepage at http://ki.se/qualificationsportfolio for information about the qualification portfolio.
Please note that one copy of all documents will be kept by the college for a period of two years, in accordance with a directive from the National Archives. Published material submitted for review is excepted from this rule.
Karolinska Institutet aims to promote equal opportunities by encouraging a balanced gender distribution. We also value the qualities that ethnic and cultural diversity can contribute to the university.
The Department of Medicine consists of 14 Units including 350 employees and 160 PhD students, The Center for Molecular Medicine (CMM) gathers more than 400 members performing research on the common diseases. The philosophy of CMM is to foster innovative research within the core areas of the center, both from using unique features of our clinical connection (extensive clinical material and clinical competence) and from being part of KI with its international reputation and excellent basic research.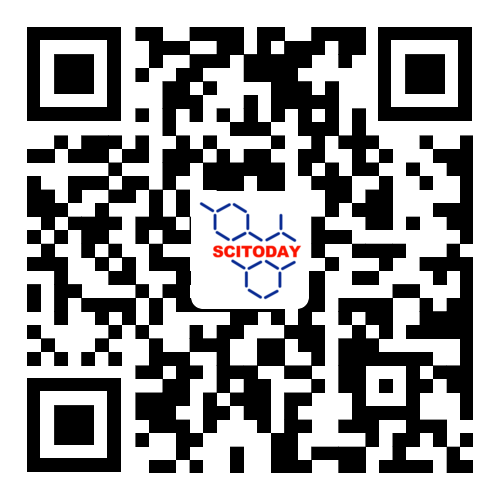 了解更多资讯 请关注今日科学矩阵