地点:
美国
发布时间:2013-09-23 22:12:22
Postdoctoral Research in Tumor Immunotherapy
Applications are invited for a Post-Doctoral position in the Greenebaum Cancer Center University of Maryland, Baltimore campus. Candidates possessing Ph.D. degree in biological sciences and published scholarly articles in peer-reviewed scientific journals are eligible to apply. Successful candidate will work on cell survival signaling and therapeutic approaches in leukemia/lymphoma and T cell based immunotherapy targeted to hematological malignancies. He/she will be working in a group of clinical and basic research scientists and collaborators. Preference will be given to those who have worked in the field of hematological malignancies and/or immunology. Candidates should have first-hand experience in cell culture, transfection and transduction, and related biochemical techniques (including western blot, real-time PCR, Western blots, chromatin immunoprecipitation); scientific paper writing skill; experience handling mice, conduct/analyze flow cytometry, ELISAs/Bioplexes, and to summarize in written and oral form. He/she must be able to be able to operate Microsoft Office.
Required: A Ph.D. in Immunology, Biochemistry, Molecular/Cellular Biology or Health related field, and a strong record of research accomplishments. Applicants with a background in Immunology and/or leukemia/lymphoma are highly desired.
Desired: Two years experience in recombinant DNA techniques and genetic analysis, molecular biology techniques, experience handling mice, and tissue cell culture.
Please submit CV by email to:
Eduardo Davila
Associate Professor
University of Maryland/Greenebaum Cancer Center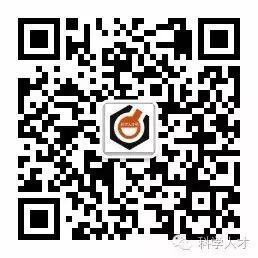 关注公众号了解最新招聘信息