地点:
加拿大
发布时间:2013-09-23 20:47:53
Two postdoctoral positions are available in the research unit "Hematopoiesis & Cancer" at the Institut de recherches cliniques de Montréal (IRCM – affiliated with the Université de Montréal) to investigate the role of the Gfi1 and Gfi1b transcriptional regulators in hematopoiesis, blood cell formation and leukemia and lymphoma. Candidates are sought to work on the following two projects :
a) The dose dependent role of the transcriptional repressor Gfi1 in the initiation and maintenance of T-cell leukemia and lymphoma (T-ALL).
b) How the transcription factor and epigenetic regulator Gfi1b (related to Gfi1) controls hematopoietic stem cell dormancy and blood mobilization.
Our research utilizes mouse models generated by gene targeting and in vitro cell culture as well as a variety of molecular tools including DNA microarray expression profiling, Chromatin-immuno precipitation (Ch-IP, and Ch-IP sequencing), qPCR, immunoblot, fluorescence activated cell sorting (FACS), fluorescence microscopy and protein analysis by mass spectrometry. More information on the IRCM in general or regarding the projects is available online at www.ircm.qc.ca or at
http://www.ircm.qc.ca/en/recherche/statique/unite45.html
The successful candidate will play a lead role in designing and executing projects, writing manuscripts and presenting data at professional conferences. The positions are available immediately and are funded by CIHR operating grants. Post-doctoral stipends are available according to CIHR guidelines for three years. The initial contract will be for one year but is renewable.
Highly motivated individuals with a recent Ph.D. or M.D./Ph.D. in immunology, molecular immunology, molecular biology, biochemistry or related disciplines are encouraged to apply. Significant experience in techniques of molecular biology, cell biology and molecular genetics is required, as are strong writing and communication skills and proficiency in English.
Interested applicants should send electronically a CV, summary of research interests and experience and contact information of three references to: Dr. Tarik Möröy, Research Unit on Hematopoiesis and Cancer, Institut de recherches cliniques de Montreal – IRCM, 110, Avenues des Pins ouest, Montreal, Qc, H2W 1R7 (
Tarik.Moroy@ircm.qc.ca
)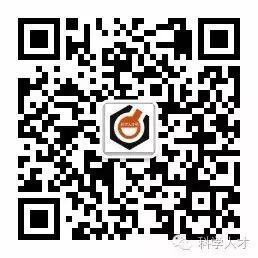 关注公众号了解最新招聘信息