地点:
英国
发布时间:2013-09-24 02:34:14
BARTS CANCER INSTITUTE
Centre for Molecular Oncology and Imaging
Postdoctoral Research Assistant – Bioinformatician
This position represents an exciting opportunity to contribute to the development of the pancreatic cancer bioinformatics platform and analytical tools. The successful candidate will be expected to have strong numerical skills and a track record in the analysis of high throughput technologies.
Working mainly with R/Bioconductor, MysQL and Perl, the successful candidate will be expected to address bioinformatics and statistical needs related to the design and analysis of profiling experiments. The successful candidate will additionally contribute to the release cycles as well as the wider development and extension of bioinformatics software tools and databases within the Molecular Oncology and Imaging Centre.
Applicants should have a PhD degree in Bioinformatics or Computational Biology, a solid understanding and at least two years experience in the analysis of high throughput technologies, a comprehensive working knowledge of common bioinformatics tools and relevant statistical algorithms, and should have demonstrated the ability to apply that knowledge to help unravel the molecular basis of a disease.
The successful candidate must be an expert in high throughput data manipulation, analysis and visualisation using R and the programming language Perl. Experience of additional languages, e.g. Java or C, would be highly desirable. Familiarity with Linux network/server administration and web application development technologies will be an advantage. Proficiency in the use of relational databases, in particular MySQL is essential. Experience in molecular biology, genetics, or cancer research is essential.
It is also essential that the candidate has clear communication skills, with the ability to present methodologies and results succinctly and to provide advice, training and support for researchers.
This is a full-time, fixed term appointment for 3 years. The starting salary will be in the range of £30,350 – £32,023 per annum inclusive of London Allowance. The benefits package for this post includes 30 days leave plus 4 College closure days, flexible working hours, childcare vouchers scheme, contributory final salary pension scheme and an interest free season ticket loan.
Candidates must be able to demonstrate their eligibility to work in the UK in accordance with the Immigration, Asylum and Nationality Act 2006. Where required this may include entry clearance or continued leave to remain under the Points Based Immigration Scheme.
Informal enquiries about this post, including arrangements to visit the Centre, can be made to Dr. Claude Chelala, tel: 020 7882 3570 or email:
c.chelala@qmul.ac.uk
.
Application enquiries should be directed to Charterhouse Square Recruitment at
The closing date for the applications is on the 15 April 2011.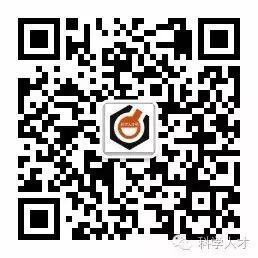 关注公众号了解最新招聘信息