地点:
美国
发布时间:2013-09-24 08:12:14
Post-Doctoral Fellow
Washington University School of Medicine
Post-doctoral position in the Washington University Medical Center (WASH U), Departments of Anesthesiology and Anatomy/Neurobiology. The post-doctoral candidate will become part of a large, multidisciplinary, and internationally recognized neuroscience community. The laboratory is primarily interested in how stress and pain influence motivated behaviors including addiction, depression, and anxiety. The laboratory is dedicated to furthering our understanding of the molecular mechanisms of stress and pain. This specifically involves examination of neuro-peptide and monoamine receptor (GPCR) system functions in behavioral and biochemical contexts. The laboratory uses multidisciplinary approaches including in vitro and in vivo model systems, pharmacology, biochemistry, behavior, viral expression, mouse genetics, and cell type specific neural mapping.
A successful candidate MUST have the following qualifications:
• *MUST BE UNITED STATES CITIZEN OR PERM RESIDENT! *
• A Ph.D. in Biochemistry, Pharmacology, Neuroscience or closely related field
• Solid background and experience in molecular-biochemical approaches
• Creative thinking skills, command of the literature
• Affinity for protein biochemistry and signal transduction
• Ability to work collaboratively with excellent communication skills
• Interest in working in a diverse and international setting
• Strong proficiency in the English language
• Conditions of employment: duration of contract = 2 years, with the possibility of extension contingent on funding
The laboratory is located in the Washington University Medical Center campus, situated in St. Louis' urban corridor, the "Central West End" district. St. Louis offers numerous cultural activities including excellent blues, jazz, and classical music, restaurants, farmers markets, nightlife and professional sports.
Additional Information | Lab Website: http://www.elysium.wustl.edu/bruchaslab
For more information/application please contact: bruchaslab@gmail.com
Application: The position is available Late Spring-Summer, 2011. Applications for the position should include a curriculum vitae and names/contact information of three professional references. Washington University is an equal opportunity employer M/F/D/V.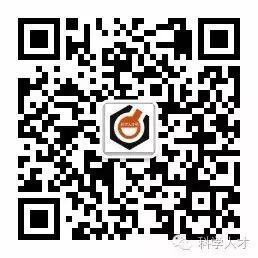 关注公众号了解最新招聘信息