地点:
美国
发布时间:2013-09-23 23:42:09
Job Title: Mechanical Engineering Post Doctoral Fellow
Req Number: 25115
Division: Environmental Energy Tech
Department: Indoor Environment
We are committed to research that will improve indoor environmental challenges!
We are currently seeking a Mechanical Engineering Post Doctoral Fellow to join us in our commitment. As a part of the Energy Performance of Buildings (EPB) Group of the Indoor Environment Department (IED), the Mechanical Engineering Post Doctoral Fellow will primarily support a national program of research, development and standards in the field of ventilation, air leakage and energy-related factors. The individual in this role will design and conduct physical experiments, data analyses, building energy simulations, and other primary research tasks. In addition, the Mechanical Engineering Postdoctoral Fellow will promote technical coordination among other projects for the benefit of the program.
The Mechanical Engineering Post Doctoral Fellow will:
• Design, conduct and/or analyze physical experiments and computer simulations to evaluate the physical performance in buildings, with particular emphasis on operational effectiveness, energy and ventilation impacts of residential air-tightness, ventilation components and technologies.
• Review published literature, identify and evaluate unpublished sources of information, and analyze available data to determine impacts of ventilation, thermal distribution and source control on the energy impacts of air leakage and ventilating indoor environments.
• Collaborate with other researchers in the EPB Group, its collaborators throughout EETD and other institutions to help define and broaden research objectives related to achieving highly energy-efficient residences with excellent indoor climate.
• Communicate research results through technical documentation (technical reports, journal manuscripts, web pages, etc.) and oral presentations at technical meetings.
• Design and carry out statistical analyses of data and develop graphical methods to display results for further in-depth review and analysis by Staff Scientists.
• Support in the translation of research results into policy options such as regulatory standards and guidelines.
Marginal:
• Participate in professional scientific activities, e.g., reviews of papers, research proposals, etc.
• Interact with Federal and California state energy and related agencies, including DOE, EPA, CEC, and ARB.
• Support and contribute to the development of research project ideas and proposals.
• Participate in relevant technical committees of the American Society of Heating Refrigeration and Air Conditioning Engineers and/or other professional societies with relevance to the program and EPB group activities.
Qualifications:
• Ph.D in an area of engineering, physical science, or related field that provides relevant technical background for work in residential ventilation and building sciences with focus on mechanical systems and energy efficiency; relevant areas include but are not limited to building physics, mechanical, chemical and environmental engineering or sciences, architecture and general physics.
• Solid technical background in several of the following areas: heat and mass transfer, fluid mechanics, moisture transportation in buildings, analysis of complex or non-linear systems, building mechanical systems, air distribution, experimental work in field (non-laboratory) settings, statistics, conservation, construction and/or regulatory policy.
• Expertise in several of the following specific areas: simplified physical modeling, ventilation system design, operation and performance, operation of air flow monitoring and indoor climate sampling equipment; tracer gas monitoring equipment, building envelope performance; residential distribution systems; home construction or renovation; residential HVAC systems; residential air-tightness technologies; residential energy simulation models; development of residential building codes and standards; experimental work in field and laboratory settings.
• Ability and interest in learning new skills and technical concepts.
• Ability to work independently and also work collaboratively in an interdisciplinary team, and contribute to an active intellectual environment.
• Excellent oral and written communication skills in English.
• Broad familiarity with computers and software tools on PC-based systems.
Marginal:
• Experienced in database management systems and their use.
• Demonstrated knowledge of large-scale projects.
• Experience with cost-benefit analysis of energy efficiency measures.
Notes
This is a full-time, one year appointment with the possibility of renewal based upon performance, business needs and continuation of funding.
How To Apply
Berkeley Lab is an affirmative action/equal opportunity employer committed to the development of a diverse workforce.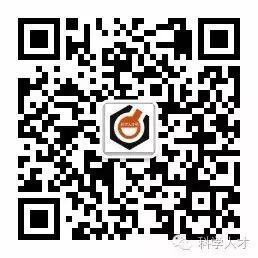 关注公众号了解最新招聘信息