地点:
加拿大
发布时间:2013-09-23 15:32:27
Post-doctoral Research Fellowship
Eating Disorders Program
Douglas University Institute in Mental Health
Montreal (Quebec) Canada
The Eating Disorders Program (EDP) at the Douglas University Institute in Mental Health offers comprehensive, ultra-specialized services for adults with eating disorders in the Anorexia or Bulimia Nervosa spectrum. The EDP is nationally and internationally recognized for its clinical services, research, and teaching. The program also serves as a regional Eating Disorders Information Centre.
The EDP is pleased to announce the opening of a 2-year position for a Postdoctoral Research Fellow. The research program at the EDP is multidimensional, with arms touching various themes: Comorbid traits and disorders; molecular genetics, neurobiology and brain-imaging; prognostic indices; psychotherapeutic management; other areas. (For a full description, please refer to www.douglas.qc.ca, select "English", "Care & Support Services", and then "Eating Disorders").
The suitable candidate will have recently completed a PhD degree, have a strong record of research and scholarly activity, and research skills in an area relevant to the program of research described.
For further information, contact:
Howard Steiger, PhD
Professor, Psychiatry Department, McGill University
Director, Eating Disorders Program, Douglas University Institute
Tel: 514-761-6131, loc. 2895
Fax: 514-888-4085
To apply, submit a letter of introduction, curriculum vitae, research statement, relevant reprints and 3 letters of recommendation to the attention of:
Suzane Gagnon
Administrative Technician
Eating Disorders Program
Douglas University Institute in Mental Health
6875 LaSalle Blvd.,
Montréal, Québec, Canada H4H 1R3
Tel : 514-761-6131, loc. 2895
Fax: 514-888-4085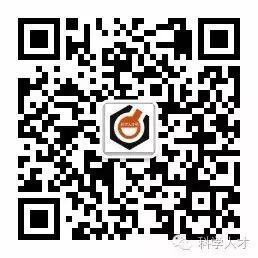 关注公众号了解最新招聘信息