地点:
美国
发布时间:2013-09-16 23:56:49
 The Jaffrey laboratory uses molecular, cell biological, and chemical approaches to develop new chemical probes to study and perturb biological systems. Our previous work includes the design of novel probes and reagents to study the physiological roles of nitric oxide-triggered chemical modifications of proteins (e.g. Jaffrey, S.R., et al. Nature Cell Biology, 3:193-197, 2001, and, Jaffrey, S.R., et al. Chem. & Biol., 9:1329-1335, 2002.)
Our laboratory also studies mechanisms that regulate various aspects of neuronal development, including axonal pathfinding, synaptic plasticity, and disorders such as autism, mental retardation, spinal cord injury, and neurodegeneration. We have discovered new proteins that are critical for signaling in axons, as well as new, medically-important pathways that regulate ribosomes and protein synthesis in axons. For more information, see:
--Wu, K., et al. Local translation of RhoA regulates growth cone collapse. Nature, 436:1020-1024, 2005
--Hengst, U., et al. Functional and selective RNA interference in developing axons and growth cones. Journal of Neuroscience, 26:5727-32, 2006
--Wu, K. et al. Soluble adenylyl cyclase is required for netrin-1 signaling in nerve growth cones. Nature Neuroscience, 9:1257-1264, 2006
--Cox, L.J., et al. Intra-axonal translation and retrograde trafficking of CREB promotes neuronal survival, Nature Cell Biology, 2008. In press
We have an opening for 1-2 talented chemists or chemical biologists to work on projects designed to develop new probes and molecules that affect fundamental neuronal processes that will likely be medically useful for various neurological disorders. Positions are available for two major projects:
Project 1: Identification of small molecule ligands that affect neurotransmission, synaptic plasticity, and axonal pathfinding
We are using one-bead-one-compound split pool libraries for on-bead screening, as well as a novel protein microarraying technology developed in our laboratory to screen chemical libraries to identify small molecules that affect neuronal signaling. A particular area of interest involves screening a library of cell-permeable peptidomimetics to identify ligands that bind PDZ domains in neuronal signaling proteins. These molecules are likely to be powerful pharmacologic regulators of synaptic transmission. Our current focus is on synthesizing peptidomimetic libraries, and on using these libraries to identify new small molecule inhibitors that target proteins with pathogenic roles in neurodevelopmental and neurodegenerative diseases. Future studies will involve characterizing the interactions between these ligands and their cognate receptors and testing the effects of these compounds in cultured neurons
Project 2: Design, development, and application of novel biologically-compatible dendrimers for regulating cellular signaling
Dendrimers are highly-branched tree-like polymers that enable ligands to presented in a polyvalent manner to cells. Dendrimers are a new type of polymer and it is thought that their ability to present ligands in a polyvalent manner endows them with many useful properties, including as a reagent to deliver molecules into cells, as novel antiviral or antibacterial agents, and as way to activate cell surface receptors. A major limitation in their use is their non-biocompatibility, which includes their intrinsic cellular toxicity and their inability to be degraded. We have developed a novel and simple dendrimer synthesis that results in dendrimers that readily degrade into simple subunits in a biological milieu. Our current focus involves optimizing the synthesis of these dendrimers, and using these dendrimers for drug delivery purposes and for regulating neuronal signaling
Both these projects involve interacting with the four chemists and seven neuroscientists who are already in the group, and will provide the applicant with extensive exposure to biologically-based research. This position is especially appropriate for a talented chemist who wishes to become exposed to current issues and experimental design in biological and neuroscience research. It is expected that the applicant will eventually be exposed to numerous important molecular biology techniques, such as DNA cloning, fluorescence microscopy, biochemical assays, tissue culture, and PCR
The ideal applicant will have a background that includes synthetic chemistry skills, preferably with a background in either polymer synthesis, organic synthesis, or library design and construction. A publication record that demonstrates synthetic skills is required. Experience with NMR and mass spectrometry is required. This project will be conducted in an interdisciplinary laboratory that mixes chemists and biologists, so the applicant should be motivated by a desire to be involved in interdisciplinary research and to apply chemistry to biological problems. The laboratory environment is highly interactive so excellent written and oral communication skills is a must
Cornell University's Weill Medical College is located in Manhattan's Upper East Side, immediately adjacent to the Memorial-Sloan Kettering Cancer Center and the Rockefeller University. This "tri-institutional campus" includes several hundred principal investigators and postdoctoral associates, and has one of the highest densities of biomedical scientists in the world. This rich scientific environment provides unique and unparalleled research training opportunities, including research seminars given by leaders in science from throughout the U.S. and abroad, opportunities for collaborations, exposure to diverse research programs, and highly sophisticated core facilities.
This position provides the opportunity for considerable creativity and innovation, and applicants with these skills are also especially encouraged to apply. The laboratory environment is highly interactive so excellent written and oral communication skills is a must. Applicants should be willing to commit at least two years to this position, but candidates who are only available for one year will also be considered. Applicants do not need to have pre-existing fellowship support in order to be considered. Questions, as well as applications comprising a CV and a cover letter that includes (1) An approximate date when you would be available to start; and (2) Your research interests and long-term research goals, should be e-mailed to: Dr. Samie R. Jaffrey, Cornell University Weill Medical College, Department of Pharmacology, 1300 York Ave, Box 70, New York, NY 10065, at srjaffrey@gmail.com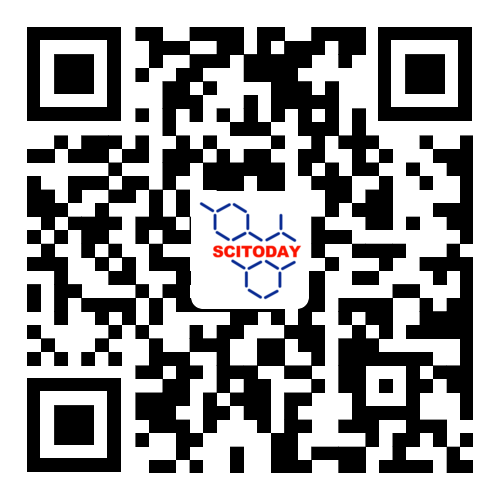 了解更多资讯 请关注今日科学矩阵