地点:
其他国家
发布时间:2013-09-17 01:10:05
 Applications are invited for a postdoctoral fellow in computational genomics in Boris Lenhard's group at the Computational Biology Unit (CBU), Bergen Center for Computational Science (BCCS), Unifob AS − University of Bergen, Norway. Qualified candidates should hold a PhD degree in computational biology or related field and have a track record of research productivity. Good knowledge of genetics and molecular biology is essential, as well as proficiency in one major programming language (preferably Perl). Knowledge of applied statistics using R is a strong plus.
The group's research focuses on computational genomics of gene regulation and has resulted in a series of publications on long-range gene regulation, promoter structure, promoter-enhancer interaction, and transcriptional regulatory networks in complex genomes. Members of the group actively participate in the work of some of the leading international consortia for genomics research, and have a worldwide network of collaborators. The group is highly enthusiastic and interactive, and values creativity, initiative, team work and sharing of knowledge. The successful applicant will have the freedom to chose his/her research direction within the general scope of group's research, and will be encouraged to develop all the skills required for a future independent research career.
CBU has been established to conduct top-level European research in bioinformatics, and to serve functional genomics research in Norway with relevant training and services. CBU is part of Bergen Center for Computational Science (BCCS) and is located together with the Department for Informatics, the Molecular Biology Department and the Sars Centre for Marine Molecular Biology, a partner of EMBL. BCCS has approximately 50 employees counting more than 17 different nationalities and has units within high-performance computing, bioinformatics and mathematics. It operates large-scale computing facilities of the University of Bergen that provide an excellent computational environment. Bergen is a world heritage city with vibrant university life, and is situated in a mountainous region of great scenic beauty.
For more information about the group, visit http://www.cbu.uib.no/research/lenhard_group/. For informal inquiries, write to boris.lenhard(at)bccs.uib.no.
Applications containing a letter of motivation with statement of research interests, curriculum vitae, copy of relevant degree certificates/diplomas, names and contact information of two or three referees should be sent by e-mail to both
hilde.solvberg@bccs.uib.no
and
boris.lenhard@bccs.uib.no
. The evaluation of candidates will begin on April 18, 2008 and will continue until the position is filled.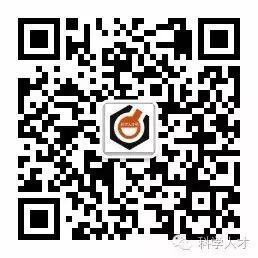 关注公众号了解最新招聘信息