地点:
浙江
发布时间:2022-03-02 15:57:50
诚邀您依托浙江省台州学院申报2022年国家优青(海外)项目
台州学院是一所经教育部批准的全日制综合性普通高校,2021年被国务院学位委员会批准为硕士学位授予单位。学校坐落在新兴的滨海城市——浙江台州。
学校现有教职工1500余人,拥有长江学者、国家万人计划领军人才、国家级引才专家等省部级以上层次人才30人,浙江省151人才等省级人才80余人,博士550余人。
学校下设14个二级学院,直属附属医院4家,建立了制药化工、材料建筑、智能制造、电气信息、生命环保等一批与产业群良性互动、共生发展的学科专业群,拥有省级一流学科4个、省领军型创新创业团队和高校高水平创新团队各1个、省重点实验室和工程(技术)研究中心、技术联盟5个、国家级专家服务基地、国家级博士后科研工作站、省院士专家工作站各1个,化学进入全球ESI排名前1%,材料科学、工程学、临床医学3个学科接近全球ESI排名前1%;2021年位居自然指数国内高校第136位(含港澳台高校)、省内第9位;在最新的ESI全国大学排名榜中位居第262名,是"全国进步最快"的高校。
一、申请人条件
1. 优秀青年科学基金项目(海外)的申请人应当具备以下条件:
(1)遵守中华人民共和国法律法规,具有良好的科学道德,自觉践行新时代科学家精神;
(2)出生日期在1982年1月1日(含)以后;
(3)具有博士学位;
(4)研究方向主要为自然科学、工程技术等;
(5)在2022年4月15日前,一般应在海外高校、科研机构、企业研发机构获得正式教学或者科研职位,且具有连续36个月以上工作经历;在海外取得博士学位且业绩特别突出的,可适当放宽工作年限要求;
(6)取得同行专家认可的科研或技术等成果,且具有成为该领域学术带头人或杰出人才的发展潜力;
(7)申请人尚未全职回国(来华)工作,或者2021年1月1日以后回国(来华)工作。获资助通知后须辞去海外工作或在海外无工作,全职回国(来华)工作不少于3年。
2. 限项要求
执行中央有关部门关于国家科技人才计划统筹衔接的要求。同层次国家科技人才计划支持期内只能承担一项,不能逆层次申请。
二、申报时间
系统开放日期:2022年2月15日;
申请截止日期:2022年4月15日。
三、获批后相关待遇
1.聘任为正高级专业技术职务,聘期提供80-120万年薪;
2.在国家提供经费资助的基础上,学校和台州市提供购房补贴380-420万元,安家费130-140万元,科研启动费160-1000万元;
3.可自主聘用4名博士(事业编制)作为团队成员,并配备1名硕士(事业编制)担任科研助理;
4.配偶视具体情况协助解决工作;
5.可按学校规定享受校内周转房。
四、应聘方式
有意向者请将简历发至学校人事处邮箱。简历应包含个人基本信息,学习和工作经历,主要学术成果(论文、项目、专利、获奖情况等)相关内容。学校配备专职工作人员全程提供咨询和申报服务。
五、联系方式
联系电话:+86-576-88660363 +86-576-88661767
联系人:张老师、卓老师、叶老师
电子邮箱:rsc@tzc.edu.cn
地址:浙江省台州市市府大道1139号台州学院人事处
Overseas Young Experts are Warmly Welcome to Taizhou University
In order to attract and encourage overseas outstanding young scientists (including non-Chinese foreign talents) with good achievements in areas such as natural science and engineering technology to return (or come) to China to work, the Committee of the National Natural Science Foundation of China has established the National Excellent Young Scientists Fund (Overseas). Taizhou University cordially invites excellent overseas young scientists to apply, on the basis of the university, for the National Excellent Young Scientists Fund (Overseas) sponsored by the National Natural Science Foundation of China.
Taizhou University is a full-time comprehensive university affiliated to the Ministry of Education of China. In 2021 Taizhou University was approved by the Academic Degrees Committee of the State Council as the unit for conferring Master's degrees. The university is located in Taizhou City, which is an emerging coastal city of Zhejiang Province.
There are over 1500 faculty and staff members, including 30 talents above the provincial and ministerial level such as scholars of the "Yangtze River Scholars Program", leading talents of the "National Ten-thousand Talents Program" and experts of the "National Talents Introduction Program", over 80 talents at the provincial level such as talents of the "151 Talents Project" of Zhejiang Province and over 550 doctoral degree holders.
At present, Taizhou University has 14 schools and four directly affiliated hospitals. It has established a batch of discipline specialty groups including chemical and pharmaceutical engineering, material architecture, intelligent manufacturing, electric information and life- environmental protection that positively interact and symbiotically evolve with industrial groups, four provincial first-class disciplines, one provincial leading innovation and entrepreneurship team, one university high-level innovation team, five provincial key laboratories and engineering (technology) research centers & technology alliances, one national expert service base, one national postdoctoral scientific research workstation, one provincial workstation for academicians and specialists. Its chemical discipline ranks top 1% and three disciplines of materials science, engineering and clinical medicine rank close to top 1% in ESI global list. In the 2021 natural index ranking, Taizhou University ranks 136th among universities in China (including universities in Hong Kong, Macao and Taiwan) and 9th among the universities in Zhejiang province. Ranking 262th in the latest ESI national ranking, it has enjoyed the reputation as the fastest-growing university in China.
I. Applicant Eligibility
1. The Fund applicants should meet the following qualifications:
1) Abide by the laws and regulations of the People's Republic of China, have good scientific integrity, and consciously uphold the spirit of scientists in the new era;
2) Born after (or on) January 1, 1982;
3) A doctorate degree;
4) A major research direction in natural science, engineering technology, etc.;
5) Have served, before April 15, 2022, in formal teaching or scientific research positions in overseas universities, scientific research institutions or R&D departments of enterprises for more than 36 consecutive months. The requirement for years of working can be reduced if the applicant has obtained a PhD degree overseas and made great academic achievements;
6) Have obtained scientific research or technological achievements recognized by peer experts, and demonstrated the potential to become academic leaders or outstanding scientists in their fields;
7) Have not yet returned (came) to work full-time in China, or returned (came) to work in China after January 1, 2021. Applicants should quit their jobs overseas once they receive the funding and guarantee of full-time work in China for at least three years during the project implementation.
2. Application limit
In accordance with the requirements of the relevant departments under the Central Government for the overall planning and coordination of national science-technical talent plans, applicants shall only apply for or undertake one type of project among the same level of government-sponsored science-technical talent plans. Those who have undertaken a project at a higher level may not apply for one at a lower level.
II. Application Period
Commence Date of the Online Application System: February 15, 2022
Application deadline: April 15, 2022
III. Related Benefits & Welfare after Approval
1) Appointed as professor (the advanced professional technical title) and provided with the annual salary ranging from RMB ¥800,000 to RMB ¥1,200,000 during the employment period;
2) In addition to the national funding, the university and Taizhou government will provide housing subsidies ranging from RMB ¥3,800,000 to RMB ¥4,200,000, settlement allowances ranging from RMB ¥1,300,000 to RMB ¥1,400,000 and scientific research start-up funds ranging from RMB ¥1,600,000 to RMB ¥10,000,000.
3) Be entitled to employ four doctoral degree holders (recruited as public institution staff members) as members of the research team, and be equipped with one master's degree holder (recruited as a public institution staff member) as the scientific research assistant;
4) Your spouse can be offered opportunities of employment depending on the particular circumstances;
5) Provided with an on-campus turnover apartment in accordance with university regulations
IV. Application Instructions
Interested applicants are requested to email full resume to the Personnel Department of Taizhou University, which shall include basic personal information, academic background, work experience, major academic achievements (papers, projects, patents, awards, et al.). Taizhou University will equip applicants with full-time staff members to provide the Fund consultation and application service throughout the whole process.
V. Contact Information
Tel: +86-576-88660363; +86-576-88661767
Contact Persons: Ms. Zhang; Mr. Zhuo; Mr. Ye
E-mail: rsc@tzc.edu.cn
Address:Personnel Department of Taizhou University, No 1139, Shifu Avenue, Jiaojiang District, Taizhou City, Zhejiang Province, China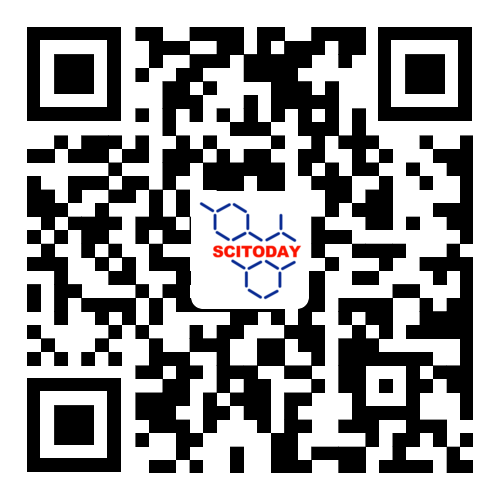 了解更多资讯 请关注今日科学矩阵